Features

Dressing Room, Escape Door, Enclosed, Ramp, Spare Tire, Tail Lights
Additional Comments
1992 L Bar A (3) horse reverse load carriage trailer with a 4' dressing room that has a dressing room door, bridle hooks, roof vent and a side ramp with dutch doors! The horse area is set up for (3) horses facing backwards standing side by side, one escape door, 5' side loading/unloading ramp with dutch doors, interior height of 7'6" tall x 8' wide, rubber mats over aluminum floor, carriage ramps included and double back rear doors! All Aluminum trailer that can be used for so many differet purposes!!!
---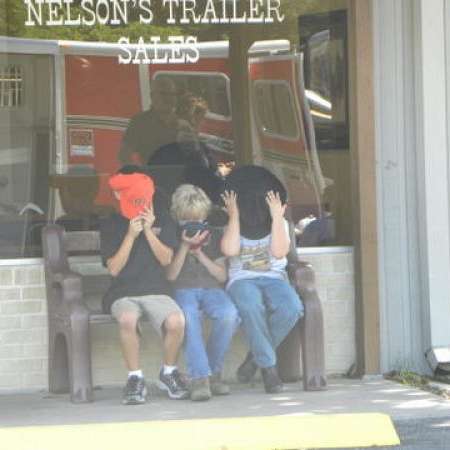 Nelsons Trailer Sales
Nelsons Trailer Sales established since 1965 - selling and servicing all makes and models of trailers!