Features

Air Conditioning, Dressing Room, Rear Loading, Storage Locker, Spare Tire, Tail Lights
Additional Comments
Shelby 2 horse gooseneck trailer with week-ender size tack room. We got this trailer in 2011, it is a 1984 model, with clear title. We fixed it up and used it for camping and moving furniture, nothing fancy. The week-ender or tack area has room for a full mattress in the neckover, it has a small bench, a pop-up table, and a red-neck couch (bench seat from a pick-up). The tack area is not finished and I pulled out the old carpeting, so you can start fresh.... (read more) The tack area measures 6 feet long, by 66" wide, not counting the neckover. (We have a small AC unit that fits in the window and can be used when parked for $50.) The horse area does not have any dividers, so this trailer works great for hauling calves or young horses. It measures 9 feet long, just under 7 feet tall, and 66" wide. Currently, one of the floor boards need replaced before hauling horses, so trailer sells as is. The outside dimensions of the trailer are: 88.5 inches wide, including fenders and tires; 176" long (tack plus horse area), plus 75" long neckover part. We pulled with a shortbed Dodge and shortbed Ford, it is small enough for a half ton pick-up. Comes with a spare tire and rim.
---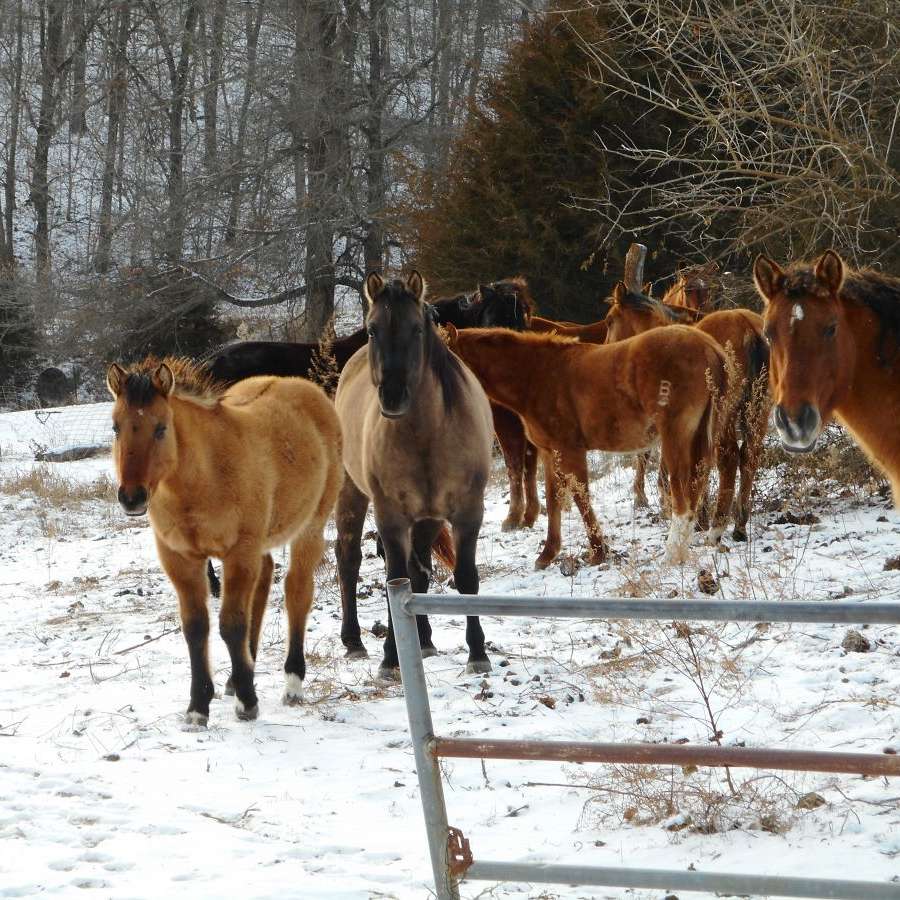 Bee Creek Quarter Horses
Roping, penning, ranching horses that are raised in a family setting. Our horses are people-friendly, sound, and athletic.