Features

Escape Door, Enclosed, Ramp, Spare Tire, Tail Lights
Additional Comments
2002 Sundowner (2) + (1) Carriage Trailer with an full size walk thru escape door on the drivers side, carpet over the gooseneck and drop, interior height of 7'6" tall x 8' wide x 24' long, INSULATED ROOF, tons of interior lights, air flow swinging center gates, removable divider, drop down windows at the horses heads, slatted stock sides along the hips of the horses, escape door on the curbside for the curbside horse along with a 6' side ramp with dutch doors, rubber lined & insulated walls, rubber mats over all aluminum floor and a rear ramp with dutch doors! ALL ALUMINUM TRAILER – very diversified trailer!
---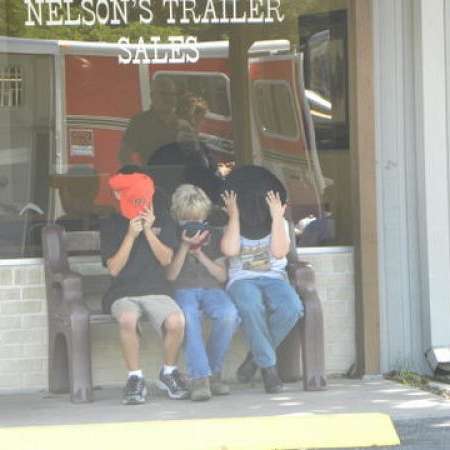 Nelsons Trailer Sales
Nelsons Trailer Sales established since 1965 - selling and servicing all makes and models of trailers!