Discipline

All Around, Dressage, Eventing, Hunter, Show, Trail, Pleasure
Additional Comments
Freelance horseback riding instructor and trainer- MA Licensed & ARIA Level 2 Eventing and Level 1 Hunt-seat Certified.
Years of experience teaching riders of all levels with my unique approach from beginner through 3 foot jumping, Novice level eventing, & 1st level dressage. I will not only teach you to ride better, but also train better and understand and connect with your horse from the ground up! Reasonable rates and 10% discount offered to owners of horses adopted from certified non-profit rescues/adoption programs.... (read more)

Limited spots are also available in my program for riders/lessoners without their own horse, contact me for more information.
---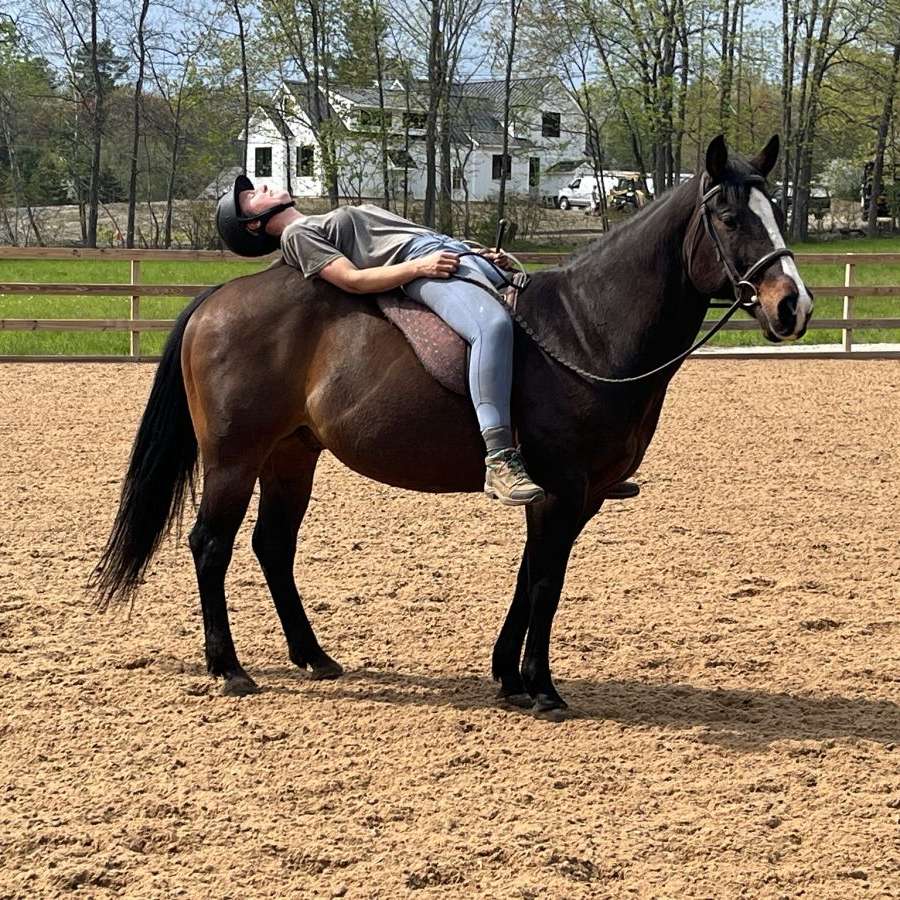 Empirical Equestrian
Horseback riding instructor and trainer Issy Cless is MA Licensed & ARIA Level 2 Eventing and Level 1 Hunt-seat Certified. She specializes in horses with behavior problems, rescue horses, OTTBs, and giving horses a positive start in jumping & dressage and enjoys sharing her unique approach to horsemanship both with horses and their humans. Her practical horse skills and knowledge have been acquired through 20 years of hands-on riding and handling of "difficult" and misunderstood horses, including work at several horse rescues, as well as a classical education under upper level eventers and dressage riders.... (read more) She has successfully shown through the Preliminary level (3'7) in eventing and has her Training (3'3) gold medal for top placings at nationally sanctioned events at that level, and has brought multiple horses through that level. Issy combines this traditional equestrian background with a Master's Degree in animal behavior, which lends her a science-based/academic body of knowledge to compliment her hands-on experience. The horsemanship she shares with her students incorporates the most up-to-date findings by scientists and veterinarians on 1. Equine welfare and behavior, 2. Animal learning, and 3. The bio-mechanics of equine & rider movement. From Issy: "I am constantly learning, and every horse and rider I work with teaches me something and gives something back to me. I truly love what I do and would love to share this passion with you and include you in my journey!"