Discipline

All Around, Dressage, Trail, Pleasure
Additional Comments
Great Strides Village is a home away from home for a community full of people who are excited about the possibilities that positive reinforcement training brings.

"You've heard of the phrase, 'You attract more flies with honey than you do with vinegar.' The same is true of horses. Positive-reinforcement training has worked much better than fear-based training in my experience with rescue horses." - Cate Lamm, author

Some of our boarders are rescues, but it's not just rescues blossoming from R+, it's all of them.... (read more)

The Great Strides Village, a 23 acre private farm, now has openings for boarders interested in a Co-op style of horse care.

Stall, field, or track (Paddock Paradise) boarding available.

3 hours of labor per week are required for each horse boarded. Labor consists of standard barn chores such as feeding all the horses and cleaning stalls. Boarders provide own grain/supplements, vet and farrier.

Amenities include:
Modern 66x180 indoor arena with mirrors and sand/rubber/fiber dust-free footing
Heated/cooled viewing area/lounge with bathroom and kitchen attached to indoor
200x90 sand outdoor arena
60' round pen with sand/rubber/fiber dust-free footing
Heated tack room for stall boarders with space for tack trunk, racks for bridle/saddle
Matted stalls with overhead fans and windows that can be closed/opened
Fully enclosed hot/cold wash stall with heat lamps in barn
Trailer parking
16 acres in pasture with a mix of post and rail and 3 board oak fence, some topped with electric
Separate shed with storage space and electricity/lights for field boarders
Easy access to trails and creek in the Patuxent River State Park as well as nearby forested areas
On-site shared housing available for the right person
?
Services include:
Daily turnout for stall boarders, regardless of weather
Fly Predators across entire farm
Hay is provided 24/7 in small mesh hay nets when grass is not available
Clean and well-organized
Manager on premises
Formerly a non-profit Premier-Accredited PATH Center, now focusing on mental & emotional health and non-confrontational riding & horsemanship methods
Friendly atmosphere
Clinicians hosted: Mary Wanless 2x/year and R+ trainers periodically
On-site RWYM biomechanics coach for all disciplines and levels of riders
Part-leasing of school horses available
Monthly boarder meetings

No stallions, no dogs off-leash.

This is a collaborative, no shouting, no drama kind of place. Everyone pulls their weight and has the interests of the horses at heart.

"Maybe we'll find a spot for equestrian culture that's not so dependent on negative reinforcement or positive punishment. I can hope so." - Catie at the Thoughtful Equestrian blog.
---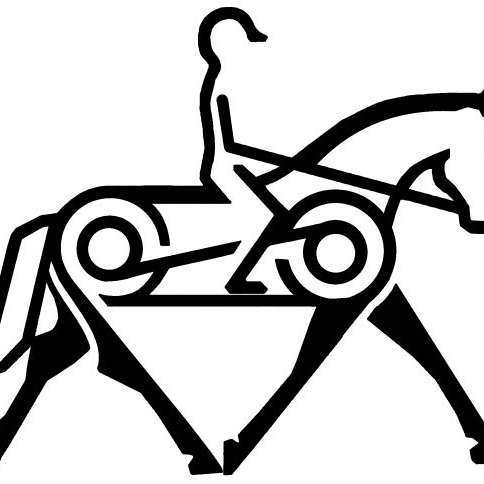 Great Strides Village
GSVillage offers unwavering commitment to ethical horsemanship between Frederick and Rockville. Come find a modern indoor, co-operative boarding, positive reinforcement, field, stall, and Paddock Paradise board all in an atmosphere of peace and relaxation.