Discipline

All Around, All Purpose, Eventing, Show, Trail, Youth, Other
Additional Comments
A Horseback Scavenger Hunt!

Spring Valley Farm's First Ever Scavenger Hunt!
When: September 23rd, 2017 ~ @ 1pm
Where: Spring Valley Farm
1191 Horseshoe Bend Rd Moneta Va 24121
Pre-Register Entry Fee- $20 Day Of - $25
Ribbons Awarded through 6thPlace (Participation Gift for All Entrants)

Spring Valley Farm is hosting a horseback scavenger hunt! Players will ride through designated areas looking for specified items/markers.... (read more) This will be a hunt for teams of 2. (in the event of an odd number of entrants, an appropraite exception will be made) Riders are required to be on site no later than 1 hour prior to the event's start time. Current Negative Coggins must be shown at registration. The teams will all be given the same amount of time to search for items. There will be two divisions SPLIT by age/ability.
Pre-Register Entry Fee- $20 Day Of - $25
Pre - Registration Deadline: September 22nd , 2017 @8pm
Day - of Registration Cutoff – September 23rd ,2017 @12pm
Rules :
• Teams leave the starting line at least 4 minutes apart.
• NO cantering or galloping.
• NO crowding the team in front of you, although requesting to pass is allowed.
• Photos must be clear enough to match the organizers' photos in order to count.
• Only those items"collected" during the (2-hour) time limit will be counted.
• Any teams attempting anything dishonorable with be disqualified.
• Any riders performing bareback need to be prepared in the event they would need to dismount/remount.
• Riders under the age are REQUIRED to wear a helmet while riding on the premises (no exceptions).
• Have Fun!

What to Bring:

Riders should be prepared for a 2 hour ride on horseback. Please pack accordingly with water and any items you feel you will need during the hunt. You will need a digital camera or cell phone with a camera feature on it. If you do not have either, please pre-plan to borrow one, or pair up with someone who does as your partner BEFORE registration. Please make sure your camera or phone has a carry strap or bag to holster it in between the need to photograph. Spring Valley Farm is not responsible for items lost and the hunt will be covering a very large amount of ground and it would be very difficult to locate any items.

Contact for more information and pre-registration

Hosts: Spring Valley Farm
Cassandra K.

FOOD VENDOR ON SITE
H&R Food : Menu Available

We will have pony rides and petting zoo set up for admission, our tack sale items! And horse themed gift items and more.. what a fun day we are planning, rain or shine!! Come out and enjoy the farm, this is the same day as our scavenger hunt, so even if you are not participating in that event, there is plenty to do, and come watch the fun!
---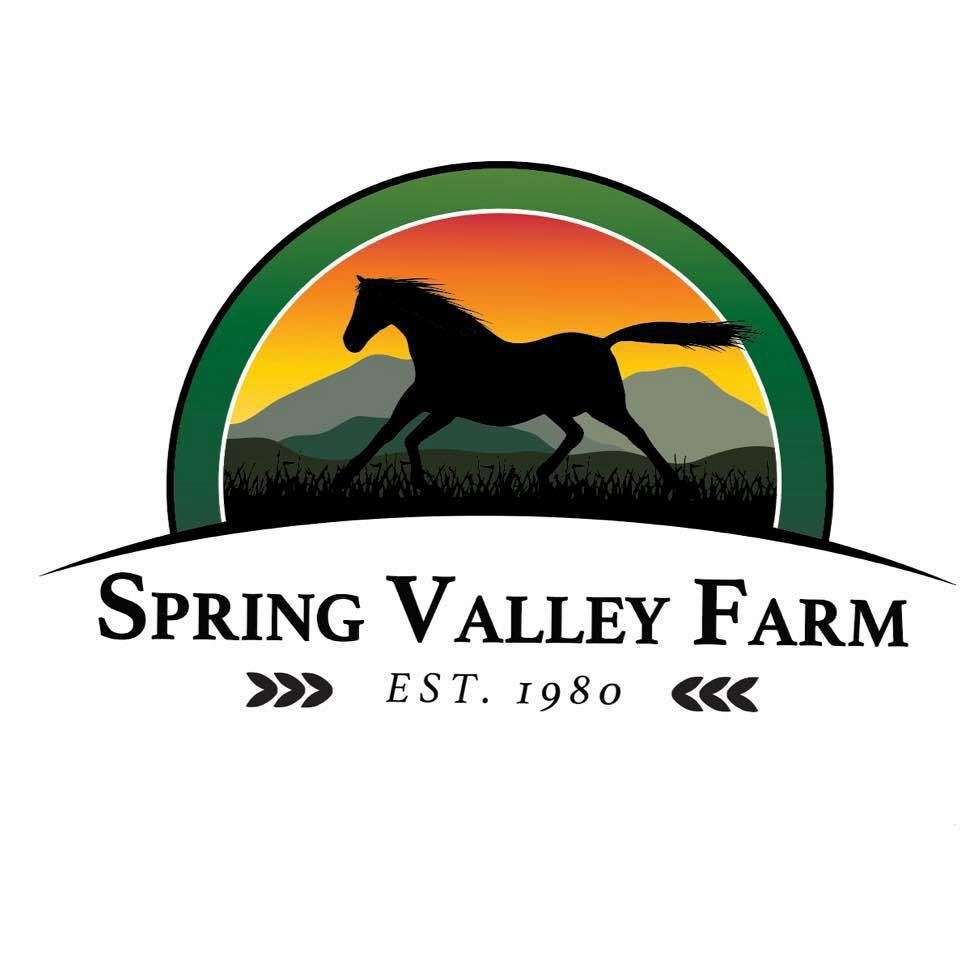 Spring Valley Farm
Spring Valley Farm is a premiere horseback riding, boarding, and training facility in Moneta, Virginia. Family-owned and operated for generations, this 500+ acre equine operation boasts a variety of services from horseback riding lessons for riders of all skill levels, trail rides for the public, and cabin rentals to wedding carriage services, boarding options for horse owners, birthday party packages, and much, much more!... (read more) Nestled in the heart of Virginia, Spring Valley is a short, convenient drive to Lynchburg, Roanoke, and Bedford. Only five minutes and you're at Smith Mountain Lake for water adventures. We are a local business so we are very flexible and happy to accommodate any request! Also offering fine equines of many levels and skills.