Discipline

All Around, All Purpose, Trail, Youth
Additional Comments
Our property boasts nearly 40 acres , with a healthy balance of thick, healthy pasture and nicely wooded areas with a variety of wildlife. We have 2 outdoor turf arenas, roundpen, automatic waterers, covered roundbale access for free choice hay access in the winter.

Stalls are each equipped with automatic waterers, Cinder block bank barn keeps your horses cool in the summer and warm in the winter. Barn also has an insect screen on the door, wash stall , large grooming area and tack room.... (read more) Barn is also vented and we do have a heated office.

Less than a 5 minute drive from the Knox County Horse Park. Layovers available. Knowledgeable owners on site. Owner is experienced in rehabilitation and recovery.

Regular price $400/month full board wich includes twice daily feeding, (Hay 3x when below freezing) stall cleaning daily and daily turnout except in truly inclement weather.

Additional services available to include farrier package, routine vet package (includes custom deworming) or rehab/repro packages.

Limited Pasture board available $250/month May-Sept
$300/month Nov-April includes free choice hay.

Turnout is a huge part of our program. We have limited availability for horses w turnout restrictions  ( with the exception of rehabilitation services ) horsed must have basic ground manners and proof of current vaccinations and coggins.
We prioritize your horses health and happiness so you can enjoy his full potential.
---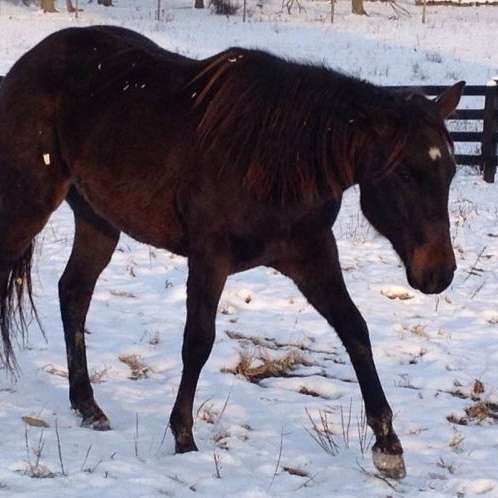 owner