Discipline

All Around
Additional Comments
~~~~***Update-2017-***~~~~
Sessions are booking up quickly for the Summer, if interested to make an appointment Please txt Allie~@ - 704-648-3547 or Ashley 704-860-0902
Both ladies are very knowledgeable, patient, experienced ?
~Allie may have a more open schedule work-wise and is available for English/Western/Trail riding, Confidence Building, etc.
~Ashley is also available for all of the same but not quite as much in English courses and she does live further away from the farm so she also has a couple of off-site jobs to schedule around.... (read more)

~*Molly is still available for Handicapped sessions, learning disabled, confidence building, these sessions [as long as proven needed/required therapy] Molly will do for $30 a session...She is also taking a course through EAGALA in the Fall(if anyone else is interested in this course and coming on-board commission-wise to help with certified therapy riding you may also join us!- site for more details on this is home.eagala(dot)org/certification[I put a (dot) in there so the link wouldn't pop up on the session ad
Thank you again for everyone's patience with our farm's transitioning ????
********~~~~~~~~~********

Horse Therapy! From Grooming to Lessons to Family Fun rides! We offer Confidence Building, Stress-Relieving, & all-around Family Fun @ locally ran Horse/Dog Rescue

Come enjoy a 1-hour session of just relaxation & outdoor time in a stress-free environment. We are now offering by appointment only, private sessions of one on one time with the horses, you can groom, pamper & just love on them or book a session of arena riding with a one-hour lesson on the horse too. Owner/Trainer is very flexible & very hospitable, everyone here likes to make sure you are satisfied with your visit & continue to return :)

Initial session is $40 to evaluate each rider and their confidence level as well as see which type of riding best suites you, any following visit/session is $30- $40, some instructors' fees vary, please contact at the numbers listed... We also have leases available onsite for weekly and monthly rates.

We do offer other sessions anywhere from grooming / learning basic ground control to riding lessons for all ages / abilities. Work your way up confidence wise and we even have an endurance riding trail that wraps around several creeks. the trail-riding costs with guide are a different rate but all is listed in our flyer and some rates are listed below.

The learning environment you start in is a fully equipped indoor-arena with set-up for Dressage as well as Barrel & Jump patterns (well-prepared for your many future visits :) ) We will start you out with introductions to the horses(they're after all the 'All-Stars') and teach you the basics as well as tell-tale communications with them. Once you've built a bond and are comfortable we let you take the 'ropes' :) Here it is more guidance to start but your time with them is just that, its your communications & sessions with the big guys.

We are Conveniently located off of Hwy 150 in Pumpkin Center between Denver & Lincolnton and adjacent to Maiden.

~Because of how busy we used to be with this program we are doing by appointment only, please text as it is easier to reply & a lot of calls are missed or not heard since we're around machinery/dogs/or doing hands-on stuff to not be able to answer right away.

704-240-600three ~

We do also lease horses out for hourly trail riding[= $30-per person] but a riding lesson/session must be done ahead of time to evaluate your abilities or if you are a repeat customer just schedule an appointment and we'll have a horse ready for you, guided rides are also available, this includes a short session to make sure you are comfortable in the arena then you are taken around on the trails[= $40-per participant].
Horse Lessons Hourly, whether Basics/Dressage/Hunt Seat/Barrels/W-T-C are all a flat rate of $25 hourly and we can either have the horse tacked and ready or if you are a hands-on we can walk through from the beginning. Even if it runs over and is 2 hours, you're only charged the $25 for initial lesson/time. We have several who have come out to ask a couple questions and just brush, then ended up all day on a trail by the creek :) with horses, clocks & time tend to melt away, guess that's why they call it Therapy :)

We have several references available as well as numerous happy clients who have went from being timid around horses to leasing from us to buying the horse to now having it at home with them. Our farm's motto has always been, "Welcome as visitors, leave as friends, grow into family..."

No customer is ever left behind from our 'group' & have never had any unhappy transactions, follow us on Facebook :)

[Link to more photos~ https://www.facebook.com/media/set/?set=a.881513768625837.1073741885.604475609662989&type=3 ]

www.Facebook.com/FoxDenFarmsKennels

For Liabilities/Security reasons we do have security cameras on-site & require a waiver/release form to be signed since we have several dogs who are also rescues.
---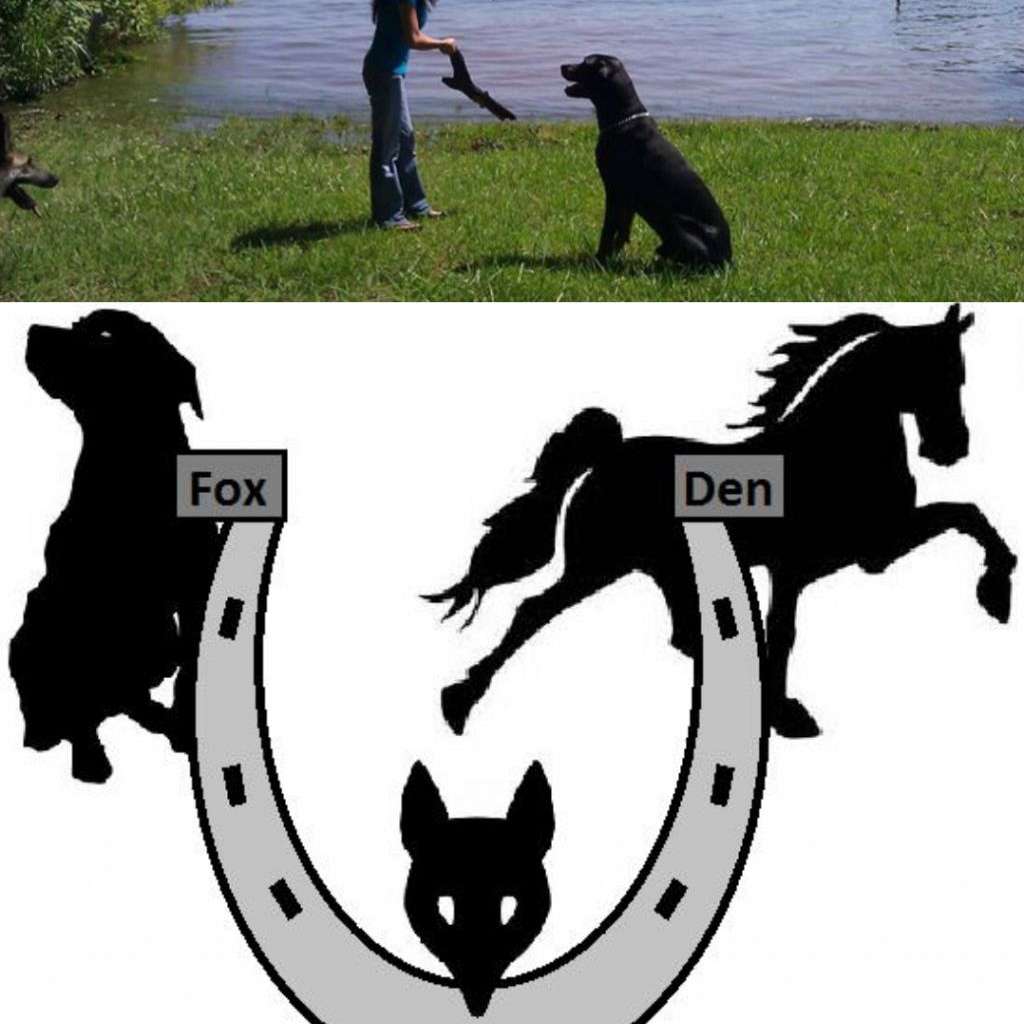 Fox Den Farms
A little more about us, we are Conveniently located off of Hwy 150 in Pumpkin Center between Denver & Lincolnton and adjacent to Maiden. We used to be a rescue located on 120+ acres but since moving we've downsized from close to 70 horses to just 13 :) We still do confidence-building sessions, have a great lease program/riding sessions/lessons available with wonderful instructors and trail rides available on 300+ acres that run through the power-lines along North Lincoln and Pumpkin Center areas ~Because of how busy we used to be with all of our programs we are doing by appointment only, please text as it is easier to reply & a lot of calls are missed or not heard since we're around machinery/dogs/or doing hands-on stuff to not be able to answer right away.... (read more) Allie~ 704-648-3547 or Molly@ 704-240-600three ~ We have several references available as well as numerous happy clients who have went from being timid around horses to leasing from us to buying the horse to now having it at home with them. Our farm's motto has always been, "Welcome as visitors, leave as friends, grow into family..." No customer is ever left behind from our 'group' & have never had any unhappy transactions, follow us on Facebook :) facebook.com/foxdenfarmskennels or facebook.com/foxdenfarmskennelsfriends