Additional Comments
I am a BLM Certified trainer with approved facilities. We specialize in foundation training for all horses, but specialize in mustangs. I am also the Stable Master / Training Officer for the US Army Military Funeral Honors, Caisson Section. We usually have a BLM mustang available for adoption or a couple of "titled" mustangs for sale.
---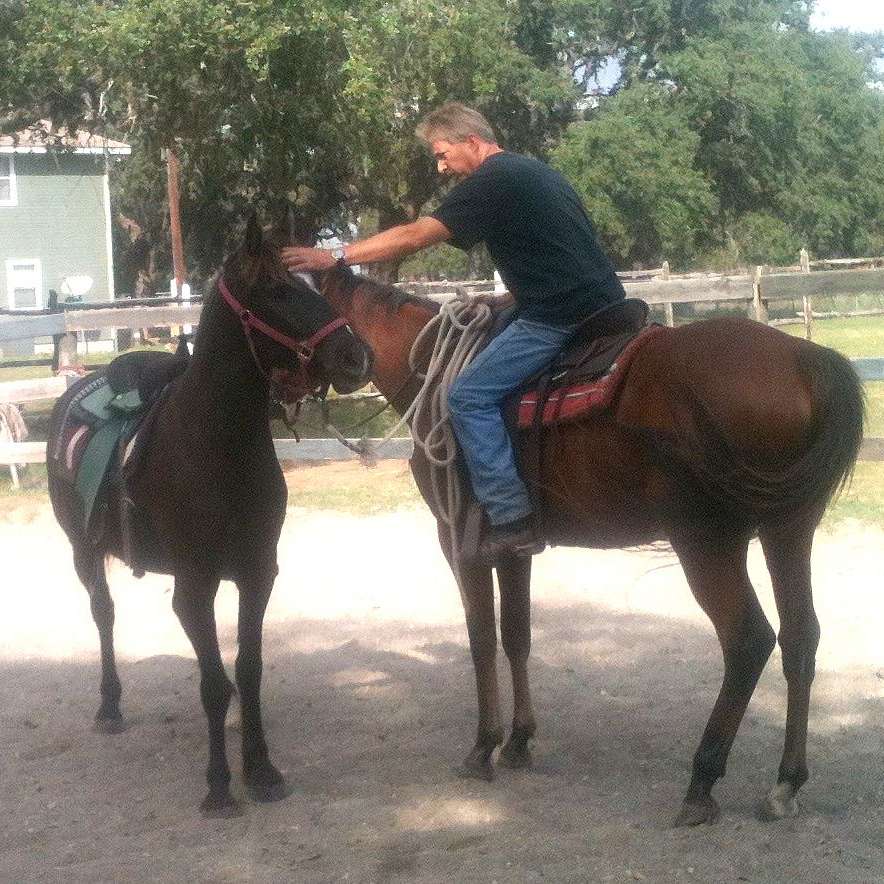 The Equestrian Training Center
Spanning over thirty years, Jonathan Deeley's extensive training and teaching experience has earning him national and international recognition as one of the most successful trainers of both wild and domestic horses. Using his unique perspective, approach and thorough knowledge of how a horse thinks, moves and communicates, he has developed training programs for the Bureau of Land Management Wild Horse and Burro program, The US Army's Military Funeral Honors Caisson Section, Riding Clubs and countless individuals with horses that required starting, foundation training or re-schooling.... (read more) It is Mr. Deeley's firm belief it is never the horse's fault, owners should train alongside their horse and he's getting too old to keep breaking horses. Currently Mr. Deeley serves as Stable Master/ Training Officer for the Fort Sam Houston Military Funeral Honors Caisson Section, US Army, Director of Training at The Equestrian and President of The Equestrian Academy. He is a certified trainer of wild mustangs with an approved facility by the BLM, competed by invitation in the 2009 Extreme Mustang Makeover, frequent guest speaker and member of the North American Mounted Unit Commander's Association (mounted law enforcement). He is a former Naval Combat pilot and horrible driver.