Discipline

All Around
Additional Comments
There is a summer camp that is genially unique called 'horse art camp' in Chesapeake, VA. Surprisingly enough, the name is just as it sounds. Sonya Barnes is a high school art teacher. She also owns Stargazer Stables. She's combining her two favorite activates into an innovative kids camp design. Campers learn about farm animals, horseback riding, fishing, swimming, and art activities from an expert.
Children feed Muscovy ducks oats and then put on helmets and walk painted ponies to a riding ring.... (read more) After learning a riding lesson in the cool of the morning, the kids go inside to a spacious art studio and learned the fundamentals of painting.
Mrs. Barnes is expanding the camp to include an Indian Week, Pioneer Week, and Fantasy Week. Many campers wanted to spend the whole summer here, so now its possible. There is a full size Tee Pee, firepit for ceramics, then they will make corn husk dolls for the Indian Week. Unicorns, customes and glitter are on the agenda for Fantasy Week.
Lessons available Saturday morning 10-11 and 11- 12 $30.
Weekend Camps $80.
---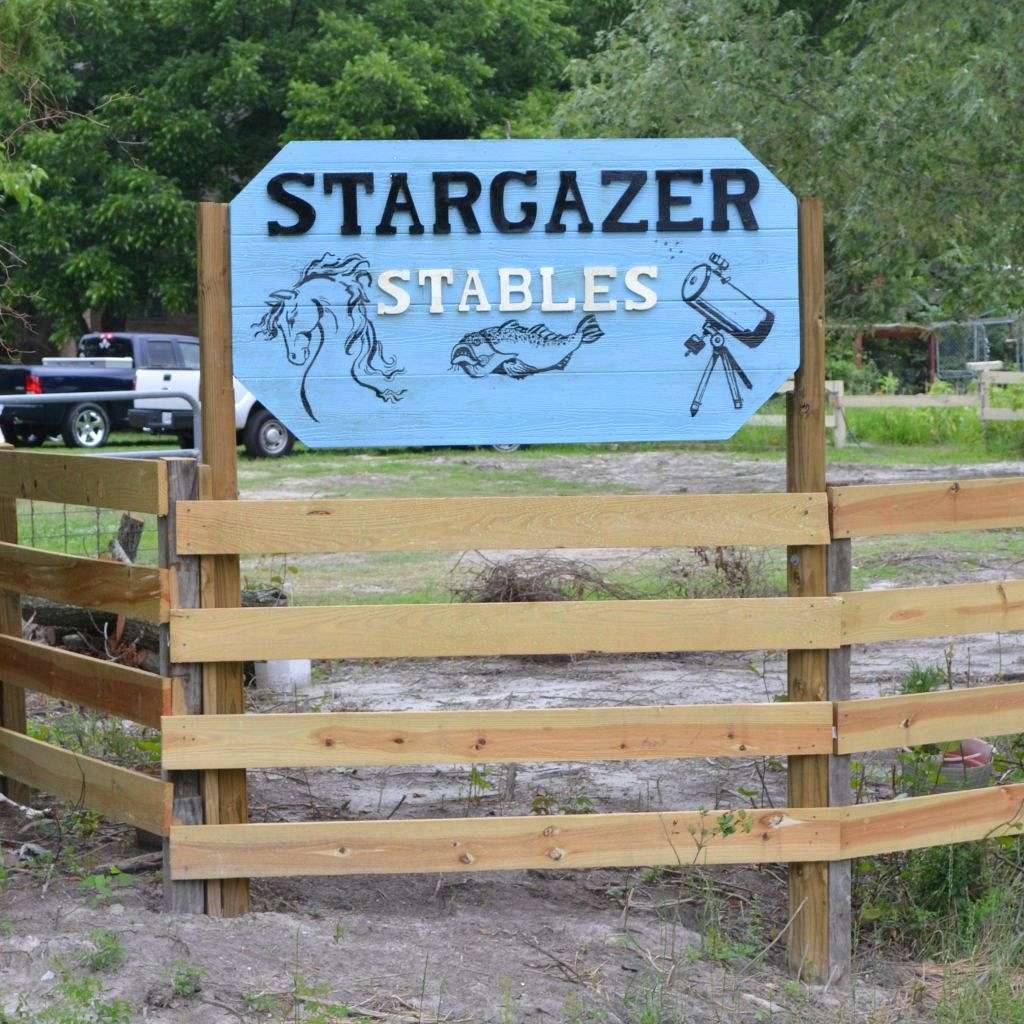 Stargazer Stables
This is primary a horse & art spring/summer camp. We also offer horse back riding lessons for children and adults on Wed. and Sunday.