Discipline

All Around
Additional Comments
Saffyre Sanctuary is a rescue and rehabilitation program that cares for horses that have been abandoned, abused, or neglected. By allowing them to rediscover their true nature, we provide every opportunity for them to enjoy the possibility of enjoying a second career, or offer them a well deserved retirement, due to soundness issues, age, or owner hardships.

Saffyre Sanctuary assists homeless horses in finding their forever person. Through our networks, we successfully place them in homes that give them a new lease on life.... (read more) If they are unable to physically perform in their new life path, we try to find other loving places where they can live in peace and comfort or serve as companion equines.

Saffyre Sanctuary specializes in rescuing horses that would have no other chance of being saved. These horses are ones that have behavior issues, or are in need of a lengthy recovery and complex rehabilitation procedures. Our focus on quality, not quantity, enables us to give the horses in our care the very best chance of complete physical, mental and emotional recovery.

Our unique approach of equine care specializes in holistic nutrition, holistic rehabilitation, environmentally friendly equine housing, and green facility management.

Although Saffyre Sanctuary is an all-breed rescue, we have a special place in our hearts to the plight and distinctive needs of the Arabian breed. We are one of very few rescue organizations that works with Arabians, and maintains a following of Arabian enthusiasts who are familiar with their unique disposition. If you are looking to add an Arabian to your home, please consider adopting or fostering one of our loving horses.

Educational programs are provided free to children and the community, which emphasize the importance of proper equine care, ownership responsibility, and the consequences of neglect. Through the interaction with our horses, participants learn empathy, compassion, leadership, and trust. But most importantly, how to understand their nature and become one with them and the world we share.
---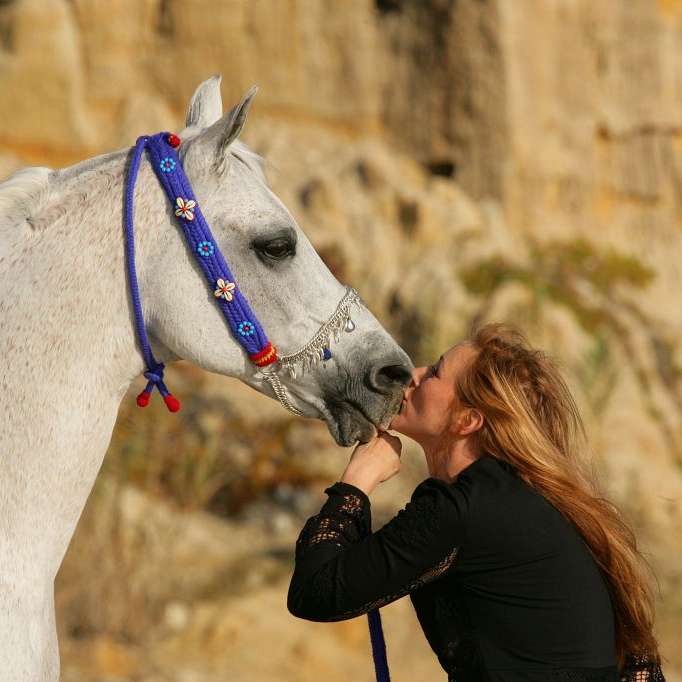 Saffyre Sanctuary Inc.
Saffyre Sanctuary, Inc. was incorporated in June 2009 as a 501(c)(3) non-profit corporation, and has been certified by the IRS as a tax-exempt charity. All donations made to Saffyre Sanctuary are fully tax deductible as allowed by law.