Utilities

Water Rights, Water Tank
Additional Comments
Just dropped from $185,000 to $149,000.

It does have a neighbor issue, but it's the neighbor's problem with the State Water Engineer. Basically, neighbor thinks he owns all the water in the county. But State Water Engineer has already denied all of his applications for the county including this water. But He's still trying to fight the water engineer's decision. It's been denied twice this year. So, basically, you would have the rights.... (read more) And he keeps bugging the water engineer's office. They told me to not worry about it.

OBO or trades for property in Eldorado County, Placer County, Amador County, Calaveras County, or Sacramento County, CALIFORNIA.

Must be suitable for cattle. don't care about house. Willing to also do a trade for our property and we pay you a little more for yours if it's perfect!

This is a full section in the Majuba Canyon Allottment in Imlay, Nevada in Pershing County. This is PRIME Chukar and Pronghorn (AND MULE DEER) area with wild mustangs running through the area twice a year. There is BLM on all four sides. The property is recently fenced. Easy access for a 4WD vehicle although 2wd is possible in summer. The county road goes through the property. A Pond is on the property and is perennial. Water rights will be owned by current owner for a very small lease each year or sold at small additional price. Owner keeps mineral rights or sells at additional price. The pronghorn just sit there as you walk. This property can hold 45head of cattle and has cattle on it now. It can hold 12 head of horses all year round! It has an amazing horse trail to the top for a view of a lifetime! The property will be planted by owner in buffalo grass, tiffany teff grass, and fescue grasses this winter. You can keep things out, keep things in, hunt all you want, or just enjoy Antelope peak views of Lovelock to the south, and Idaho to the north! It's purely amazing.
T32N
R31E
SEC 09

Need a Quick Sale so make offers!
---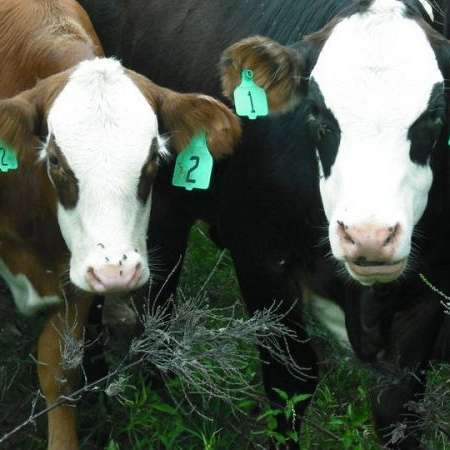 Jk Farming
We run about 60 head of beef cattle (registered and commercial) herefords and Texas Longhorns. Most of the horses we have for sale are rescued or for clients. We do not breed any longer. Please contact us for more information.