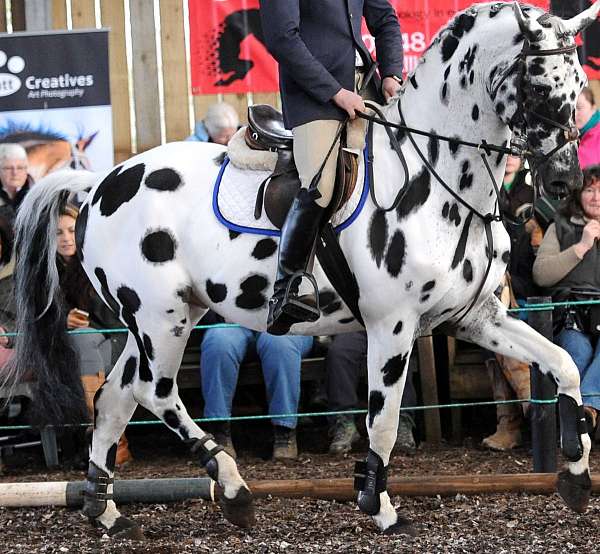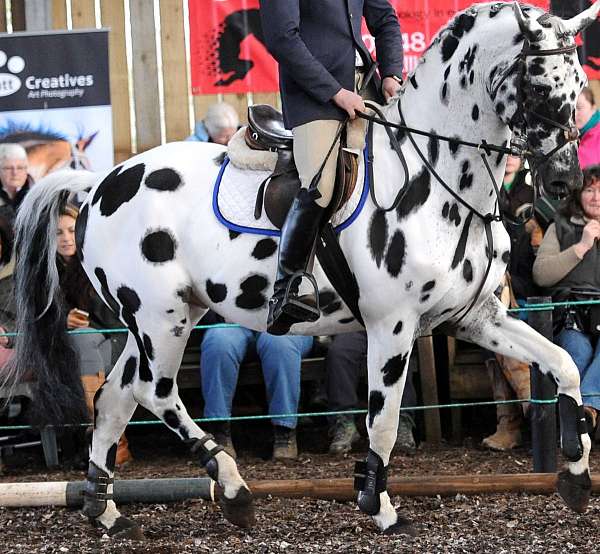 Leopard Spotting Complex in Horses
Leopard spotting happens occasionally in horses. The most common type of spotted horses are leopard appaloosas who can have large spots covering their whole bodies or small speckles. The color of spots generally varies depending on the base coat which the most common colors being bay and black leopard horses that look like Dalmatians.
In addition to leopard spotting, some horses have dapples which is a spotted pattern that can happen in grey horses as their coats transition from dark grey to black. Some common colors that show this pattern are grey, silver and buckskin dappled horses.