Additional Comments
Click 'The Equine List' website link to see Gingers 2 videos, lots of pics, full write up and scan of her papers!

Wow! Knock your socks off fancy mare! Ginger is a spirited, super sweet, non-gaited FLASHY maiden mare. She would be a total knock-out at shows!!

Ginger is broke to ride and has had on and off professional training for the last two years. Ginger will w/t/c and is SUPER CUTE under saddle! She's not 100% finished, but with some additional work, could definitely be a major competitor in the show ring!... (read more)

Ginger has started her lateral work and at the walk, will leg yield and execute shoulder and haunches-in. She has a wonderful free walk and really stretches down. Ginger has smooth gaits and moves beautifully.

Ginger has excellent ground and barn manners and she is used to being handled. However, she can be a bit of a drama queen and snorts as she's led around! She's a funny girl! Ginger is easy to catch, tack up, bath, lunge, good for farrier & vet. She ties good and does not pull back. Ginger is barefoot and sound. She can be pastured or stalled. She's a middle to upper member of the herd but she's not the alpha mare.

Ginger was bought directly from the breeder, R & R Ranch in Ark. So, current owners are only her second owner. There is no mystery or question as to her background. Ginger has no history of colic, founder or any other medical condition. She sweats good, has no known allergies, clear eyes and clean legs. She has always received top quality care including yearly vaccinations, coggins, floats and trims. Vet checks are of course welcome.

Ginger is a spirited mare and has that 'look at me' attitude. She is PERFECT for an intermediate rider looking for a flashy, trainable horse to bring along. She is not a beginners horse.

Watch Ginger at Liberty - English Under Saddle
---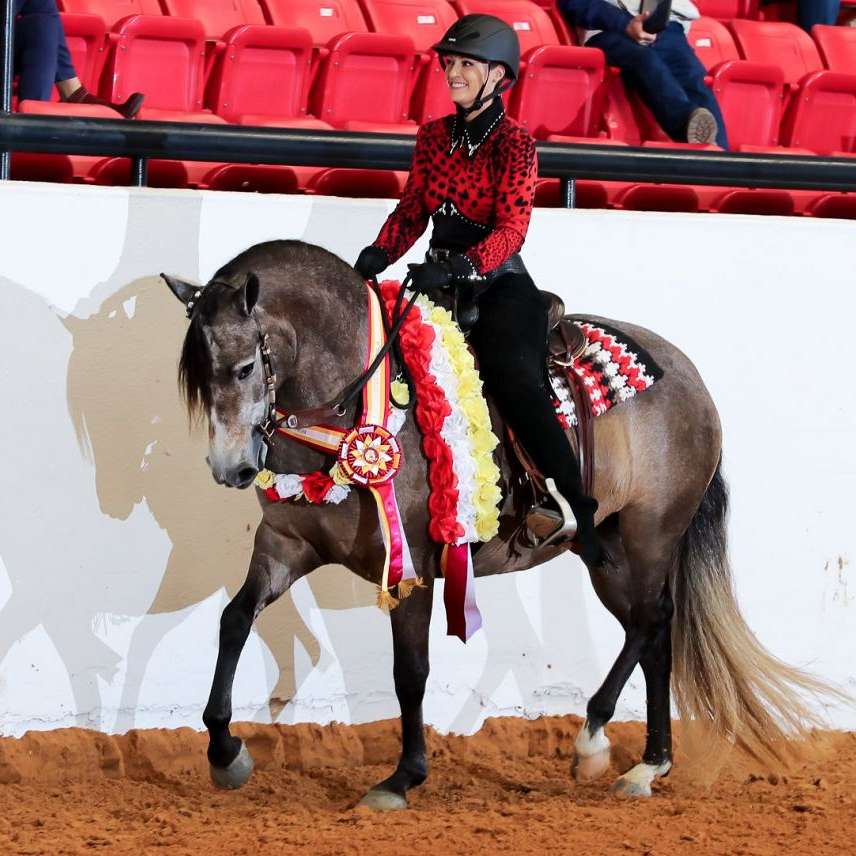 Glee Hastings Haflingers
Specialize in training purebred Haflingers, crosses, Haflinger Mules and the exceptional non haffy for THE BEST trail and show mounts! Superior bloodlines for superior temperament, conformation and ride-ability. Check out our website for TONS of pictures, videos and horses for sale!