Additional Comments
Quarter horse / Percheron cross
16.2 Hands
8 years old
Gelding

This is Billy, which is one cool dude!! He is a very athletic horse that could be taken in so many directions. He is trained to not only be a fabulous trail companion, but he can be driven single or double as well. He is a very, very safe horse for any level rider and will love being someones best friend. He has a very willing attitude towards life and takes every new situation with ease.... (read more) He can be ridden out alone or with a group and can live outside or in a stall. He has a laid back personality and just wants to please you and have fun doing it. He is very brave and will trust his rider or handler and go where ever you as him to go. He may not know all the fancy ring work yet, but it would not take long for him to learn. He knows his leads and is a well balanced horse. I feel he would make a great lower level dressage horse as he has three comfortable gaits and is athletic enough to handle the work load. He was easy enough for my very beginner rider daughter to ride him and she just loved being able to ride a big horse and actually canter on him. He really is a sweet boy and his looks get him noticed where ever he goes. If you are looking for that comfortable safe draft cross then this is your guy. If you feel you are the right match for this outstanding guy, please feel free to contact me.
---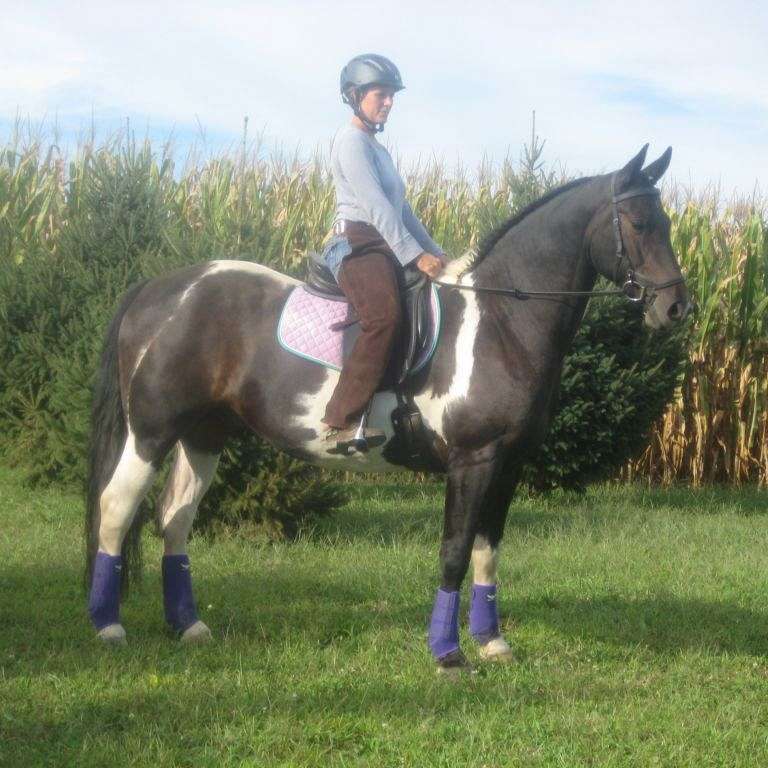 Whispering Haven Farm
We specialize in the sale of safe horses for multiple disciplines. We only take in horses on consignment that are not problem horses.