Additional Comments
Tinta is a 15 year old black and white paint gelding western riding horse. He is extremely friendly, and calm among humans. The Coggin report we were given says he's 15. Our vet agrees with that. He is not registered. He has no problem being fed with other horses. He's easy to catch, load/unload, groom, shoe and saddle. He has no bad habits. He is suitable for novice, intermediate and experienced riders.
His markings are beautiful, black with white paint with a multicolored tail and hooves.... (read more) He has no scars or bite marks on him. We can email additional pictures on request.
He has a unique gait that we were told was called a running walk; and of course, he lopes and gallops on request. He's also seen some ranch duty in the past.
He was wormed and had his teeth floated in December, 2014. He was given the three standard vaccinations in February, 2015. In mid-March, his shoes were removed and the hooves trimmed. We did not put shoes back on since he is located in a pasture with no rough terrain or rocks.
We are selling him as well as our other horse, Russ, because we're getting older and just want to get out of the horse hobby.
If we get our asking price we can include a few extras for free such as a western saddle, newer saddle pad, bridle, lead ropes, and grooming accessories. Otherwise, these items can be purchased separately for a reasonable price.


Shipping Notes
You must arrange for shipping or pickup at Ingram, TX. We are located 5 miles west of Ingram on Junction Highway (27).
---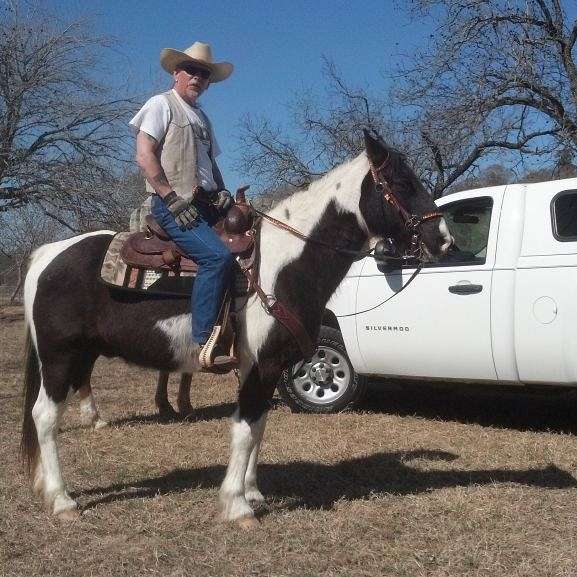 Private party in Ingram, Texas