Additional Comments
Wilbur- 13 year old, Oldenburg/TB gelding. An in your pocket type horse. WTC, flying lead changes. Always ridden in a snaffle, barefoot. Good for farrier and vet. Up to date on shots, coggins and teeth. He is a late bloomer to the working world so has only been under saddle for about four years. Jumps 2' consistantly and has free jumped 3'3". Never tried any higher. He is more go than whoa but is very responsive in his snaffle. I also ride him with spurs and a whip.... (read more) He is timid is new places but more curious and wants to look at everything. This goes away once he is taken more places and is great afterwards. Outstanding voice commands. Has never bucked, reared or bolted under saddle. I was gearing him for an eventing life style but would do well in a hunter ring or just dressage too.
He loves working and having a job, which is why he needs to move on. I have a human baby and do not have the time he deserves. He is a nervous traveler the first few times but self loads and unloads and each time he gets on a trailer he does better than the last. Lives outside 24/7 and gets a fantastic winter coat. Would do well with one or two people to love and dote on him as he likes to bond with someone. I don't think that he would do well in a lesson setting. Could be suitable for a kid working with a trainer as he is still green to stuff himself.
Please feel free to ask any other questions.
Shipping Notes
Can deliver for an additional fee.
---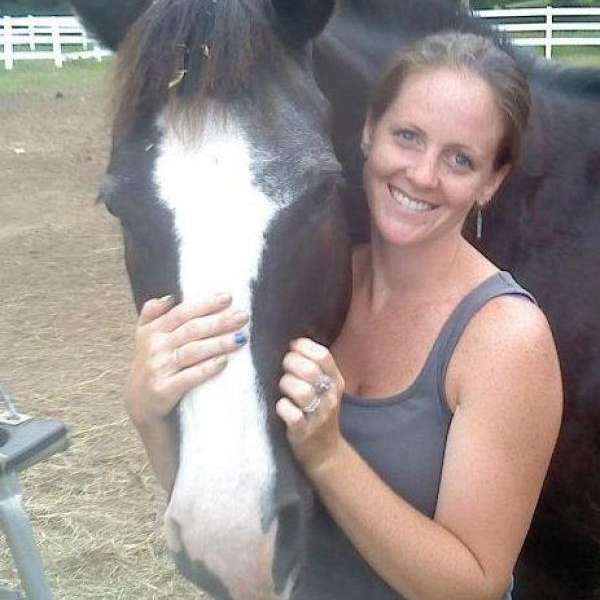 Maple Grove Farm LLC