Additional Comments
"The Sheep" 2008 AMHA mare 33"
(Brookhaven Venturas Hamelin Bay X Popular Hill Farms Abby)

Pedigree Link: http://www.allbreedpedigree.com/tooters+sparkling+butter+nut

Driving Video: Watch "the Sheep" Registered Mini Mare

FOR SALE $800

Meet "The Sheep" or "Sheep" or "Sheepie Sheepie" (she will answer to all of them!) Where did that name come from? When Sheep came to live with us, she was sporting a positively adorable and incredibly fuzzy set of winter woollies.... (read more) While The Sheep had a more traditional name when she arrived, nobody here could manage to stop calling her by her new nickname and so, it stuck!
The Sheep is no longer fuzzy thanks to an afternoon with the clippers and underneath all of that hair is quite a refined little girl. (She is FABULOUS to clip, by the way!) This little mare could fit in nicely in any number of situations. She is correct and pretty with straight legs and a good bite making her a nice addition to any AMHA program. This little girl is nicely broke to drive and with some polish, she could do quite well in the show ring. Please watch her video and do note that it has been quite some time since this little one was last hitched. She is VERY easy to drive! Trevor has ridden Sheep bareback and she is a good girl for little ones however, we do want to state that this mare is small and really only suitable for very small children to sit on.
Finally - personality! The Sheep has tons of it and she is just a hysterical little thing. If you have ever had trouble catching a mini, have no fear with this one! Once The Sheep spots you in the pasture, she comes on a run to greet you. (She may actually be coming to greet the treats that she hopes you have but, either way, she always comes running!) The Sheep currently is pastured with another mini, 2 larger ponies, and a Quarter Horse. She does just fine in a group situation and while small in stature, she doesn't let that keep her from strutting her stuff in the pasture. She also has super stall manners. Sound, no vices, great for the farrier, and a beautiful little mare!
---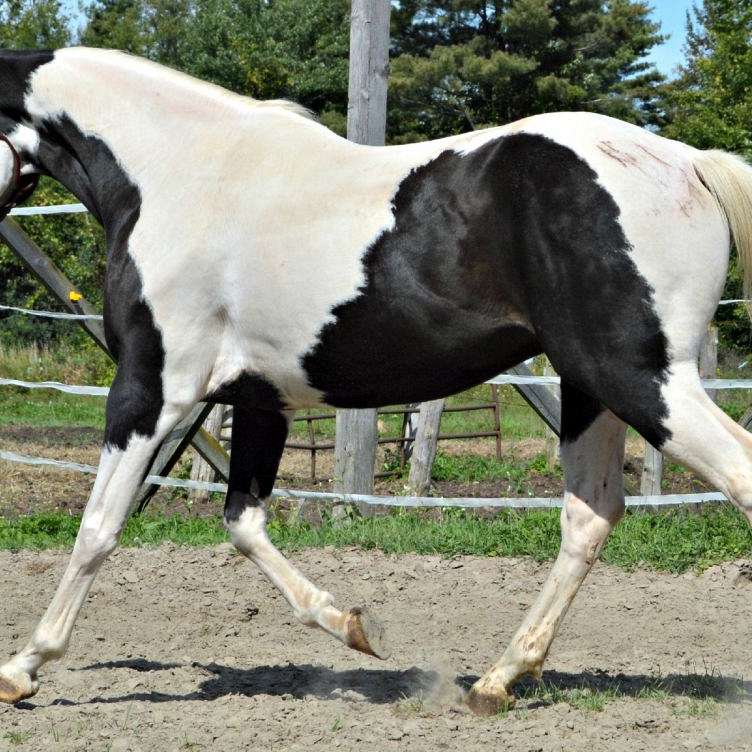 Red K Stable
Equine sales. Be sure to visit our website!