Additional Comments
"Joey" Grade Mini Gelding 5yrs old 34" tall

Riding Video: Watch "Joey" Adorable Mini Gelding Rides & Drives

Driving Video: Watch "Joey" Adorable Mini Gelding Rides & Drives

Sorting Cows: Watch Joey the Mini Sorting Cows.be(The sorting video was shot with a cell phone so please forgive the quality - we know that it is hard to see)

FOR SALE $1200

You will have to look very long and very hard to find another little guy like Joey!... (read more) He does it all, does it well, and is postively adorable from every angle. Do you have a little one that wants to ride along with the bigger family members? Here is the mini to do it! Joey is broke to ride walk/jog/lope and is safe for little ones ages 5 and up. This mini rides in the ring, rides along the trail, and yes, he will even chase cows just like a Quarter Horse. Joey is fearless and fun! If you watch his riding video to the end, you will see both Joey and his rider, Trevor, having their first roping lesson together. This gelding takes everything in stride. If your little one has his or her heart set on being a "real" cowboy or cowgirl, you need Joey in your barn!

As if his riding skills weren't enough, Joey is also broke to drive and what a fun guy he is in the cart. This plucky guy motors along at a ground-covering clip and is tons of fun. With plenty of speed and maneuverability, Joey would be very well suited to obstacle driving, timed events, and heading out cross country. Easy to harness, easy to hitch, and super fun!

In addition to his riding and driving capabilities, Joey is just a cool little guy to have around. He is dripping in personality and endlessly entertaining. Easy to catch, even in a 20 acre field, Joey does just fine turned out with the big horses. In fact, he is generally running the show in a herd situation. Super ground manners, friendly, no vices, and sound.
---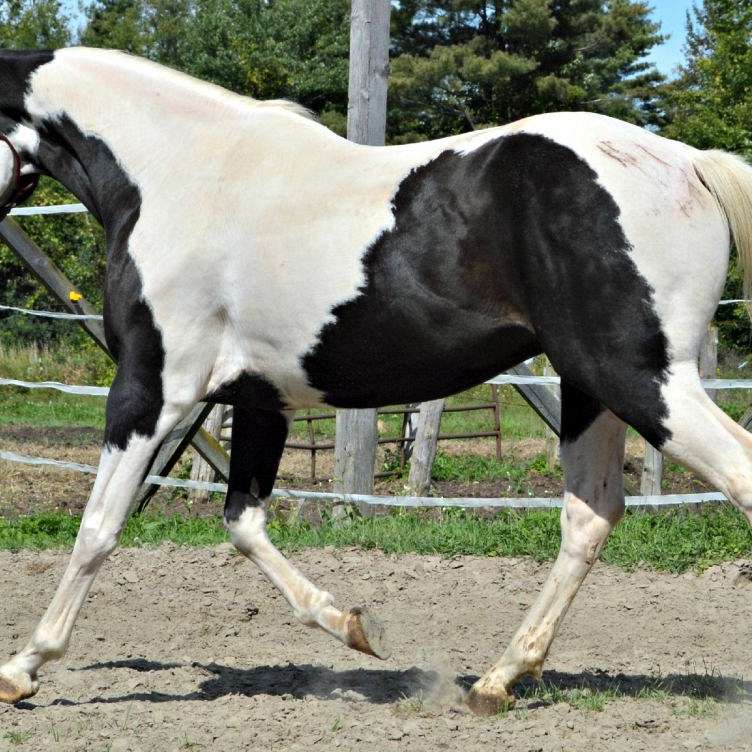 Red K Stable
Equine sales. Be sure to visit our website!