Additional Comments
"Dallas" 12yr old Grade Buckskin Pinto Gelding15.1hh and STOUT

Video Link: Watch "Dallas" 12yr old Trail Gelding

FOR SALE $2900

Stand out when you hit the trails this season! Dallas is an absolutely GORGEOUS boy with everything in the right place. Standing 15.1hh tall and built like a tank, Dallas is a BIG gelding that can easily pack a heavier rider. This guy LOVES to trail ride and he will go all day.... (read more) Brave and bold, Dallas trudges straight through and over anything you point him at whether it is mud, water, downed logs, or steep hills. No spook and very honest. If you're motoring along through the woods, he is a happy guy! Dallas walks right out with a purpose and is content to walk the entire trail ride. However, should you find yourself on a nice stretch of footing and want to kick it up a notch, this gelding has a lope to die for and will happily oblige. Lope him along as far as you like and when you ask him to come back to a walk, he is happy to oblige and will walk off on a loose rein. Dallas has a true neck rein and is a very broke guy. While he LOVES to trai ride, he is not a fan of ring work and quickly gets bored going around in circles. Whatever you encounter on the trail, Dallas can handle it. ATVs, other horses that maybe aren't behaving the very best, dogs - nothing phases him. Dallas has a friendly disposition and genuinely likes people. He is easy to catch and gets along very well with other horses, both mares and geldings. His stall manners are excellent and he is a gentleman in the crossties. No vices. We do recommend at least a confident beginner/early intermediate rider or better for Dallas simply because this is a big horse that moves out with a purpose. We have found that horses like him frequently intimidate a beginner rider. He has no buck and no rear - he just is a big guy that likes to move along. The competitive trail rider would have a ball with Dallas!
---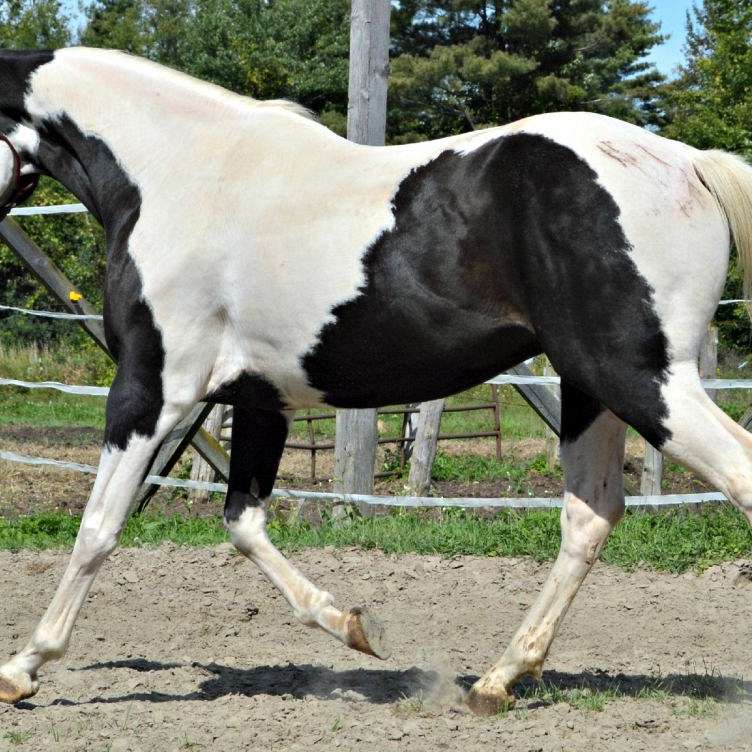 Red K Stable
Equine sales. Be sure to visit our website!