Additional Comments
We are told Weeko has had professional riding training, and requires an advanced rider. Upon further questions, we understand that she was 'cowboy trained', and bucked her owner off repeatedly after returning home.

We start all horses here as if untrained, and work through a series of assessments and training steps.

6/14: As of 6/14, Weeko is in the ground driving phase, and doing nicely. She still wants to rush when unsure of what is asked of her, but her nervousness and fears have settled and she is making great progress.... (read more)

6/15: We did not work with Weeko's per-riding work much over this long winter, rather simply handling her, doing simple roundpen work, etc. She ground drives VERY well now, but remains VERY concerned if she sees you handling a saddle while she is in the arena. She is going to need a partner that can work through those fears and issues.
---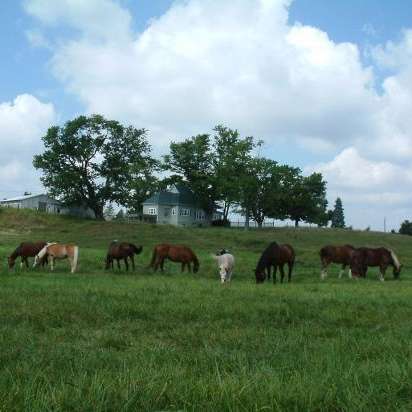 Crosswinds Equine Rescue, Inc.
Small nonprofit horse rescue in Central IL We do not board or give lessons.