Additional Comments
Danielle is a gorgeous snowcap appaloosa mare that is broke and very gentle. She is an absolute sweetheart and you can do anything you want to with her. The girls paint and glitter her feet, decorate her, color and braid her hair and everything else you can imagine little girls doing to one. She's suitable for about anyone that can sit up there. We have owned her for 8 years and she has been one of my pets and is very dear to my heart. The only reason she is for sale is because we are trying to downsize on our personal horses and we will be very selective of where she goes since we really love her.... (read more) She will only be sold to the very best home and I have to know someone will love her as much as I do. She hasn't has a lot of professional training but has just been ridden a lot in the pasture and on trails. We've let kids and guests ride her when they come over. The kids ride her when we rope and use her to push the steers down the alleys. We've used her in the pasture to gather cattle, pen, load trucks and to check fences. She lopes slow, is low headed, neck reins, direct reins, picks up her leads, lopes circles, stops and backs up with ease. She has been trail ridden and loves to go wherever you point her. She will ride down the road, up and down hills, through water and in any kind of terrain. She is broke enough for someone to take home and go if you're just looking for a pretty trail horse. A friends little girl showed her at open shows in walk trot, trail and halter and did very well. She's been ridden English as well. She won numerous awards with her.She has been ridden in Native Costumes in parades. She is super athletic and could do about anything performance related you want her to. She is great minded and so sweet. Danielle doesn't have any bad habits or vices. She stands for the farrier, ties, bathes, clips, loads and hauls. Feel free to e-mail me or you can call 817-247-8574 for more info.
---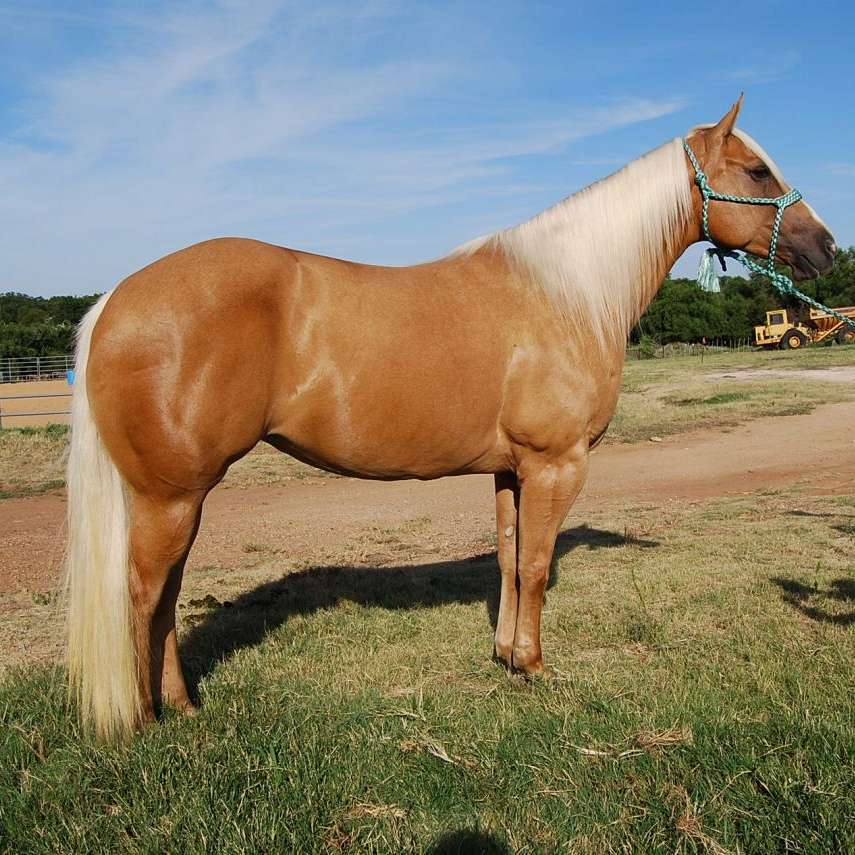 Texas Best Performance Horses
We specialize in gentle top quality family and performance horses. Specializing in pretty horses that ride. Above everything else each horse we sell has to be safe and good minded to begin with. We sell everything from family horses down to green prospects and everything in between including ponies, reiners, cutters, ranch, ranch rodeo, sorting, roping and barrel horses. All of our horses are very broke and will ride soft in the face with a lot of handle.... (read more) Our horses are all healthy and kept in a show barn. If you don't see what you're looking for just ask. We have other horses available or can find what you need. Our goal is to match the rider with the right horse. We have cattle on hand for our customers to be able to see first hand how they work. We have been selling horses over 20 years and can provide references from previous customers.