Additional Comments
THERE IS A SALE PENDING RIGHT NOW!!!

Jack has been my daughters 4-H horse and did such a great job for her. He is a very athletic horse that can go either english or western. He is fantastic at showmanship and trail as well. She could trail ride him anywhere and over and through any bridge that we came to. Very quiet horse, not spooky!! He will jump a 2'6 coarse and with a refresher, will do auto lead changes. She was a beginner rider when we got him, and she learned to ride in the walk/jog division of 4-H with him.... (read more) He was great at the shows, and clinics and settles right in. He can even work a cow if you ask him too!! He is a seasoned show horse. He is NOT registered, but he is very well trained and very well put together. He side passes, leg yields, turns on the forehand and hunches. Neck reins like a pro. He stands very quiet for her to get on and work around. He is such a sweet horse and just loves attention!! He comes running everytime we go out into the pasture. Although, he is an awesome all around horse, my daughter has decided that he is just too tall for her. She is not a tall girl, and Jack is a tall horse. We all love this horse, but feel he will not get used enough if we just keep him and get her another horse. So he is for sale to a good home only!! If you feel you are the right match for this big sweet guy, then please feel free to contact me.
---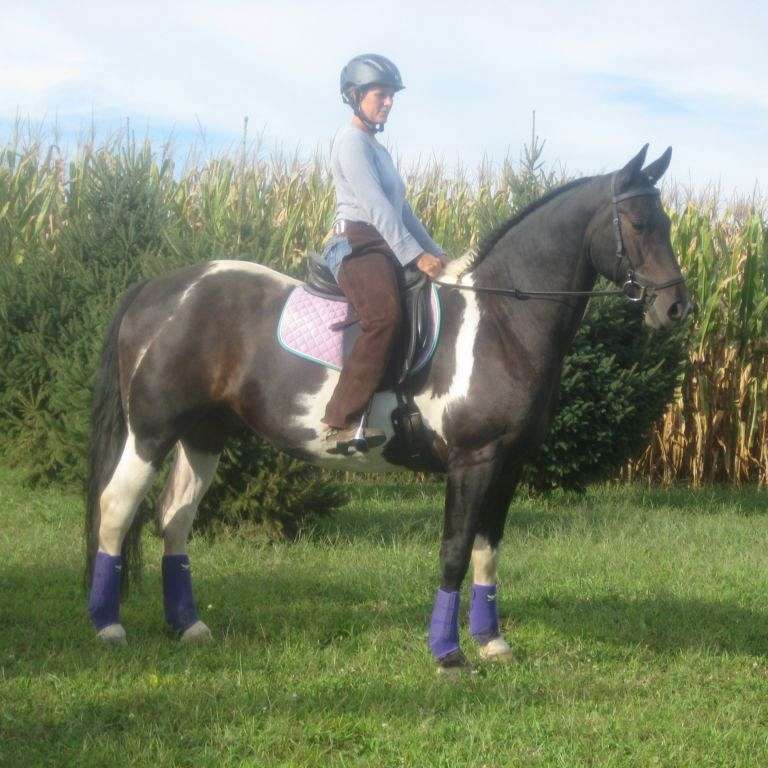 Whispering Haven Farm
We specialize in the sale of safe horses for multiple disciplines. We only take in horses on consignment that are not problem horses.