Additional Comments
"Pep" 2005 AQHA Buckskin Mare 14.2hh
(Duallys Ladigo X Lil Peppys Zonita)

Pedigree Link: http://www.allbreedpedigree.com/ladigos+dual+pep

Video Link: Watch Pep - AQHA/NFQHA Buckskin Mare

Video Link: Watch Pep - AQHA Mare

FOR SALE $4500

This buckskin beauty handy broke and a blast to ride! If you are looking for a fun horse to enjoy on the trail and at weekend events, this girl might just fit the bill.... (read more) Pep comes from the west and is a solid ranch horse. Originally started as a reining horse, Pep loves to lope around and rates nicely. She has a big motor and would do well as a barrel & pole horse for your teenager. She has the speed and ability but most importantly, she has a rock solid handle making her a dependable mount.

This mare will trail ride too and has pushed cattle. She is well-rounded and knows her job. Excellent neckrein, solid stop, great backup, and this mare LOVES to lope! Pep is a true all-around using horse for the rider who likes to trail ride and play with cows or cans. Sound, sane, no vices of any kind. This mare is STOUT so while she only stands 14.2hh, she takes up plenty of leg - taller riders, don't be afraid of this mare's size.

In addition to her AQHA papers, Pep also has her NFQHA papers and is registered 80% foundation. Not only is she athletic, correct, and some kind of pretty, Pep is a real cuddle-bug. Most ranch horses out of the west are not snuggly but Pep didn't get that memo. This mare is a total doll and she loves people and attention. Always the first to greet you, Pep has a personality that is truly tough to beat.

As you can see from her photos, Pep is sporting a serious winter coat. Even in her thick winter woollies, she is gorgeous and her dapples are visible. She will be STUNNING in the spring!

Come out and take this girl for a spin! We promise you'll have fun cruising around the ring!
Shipping Notes
Trucking by seller available within a 2 hour radius. We can assist with setting up transport nationwide!
---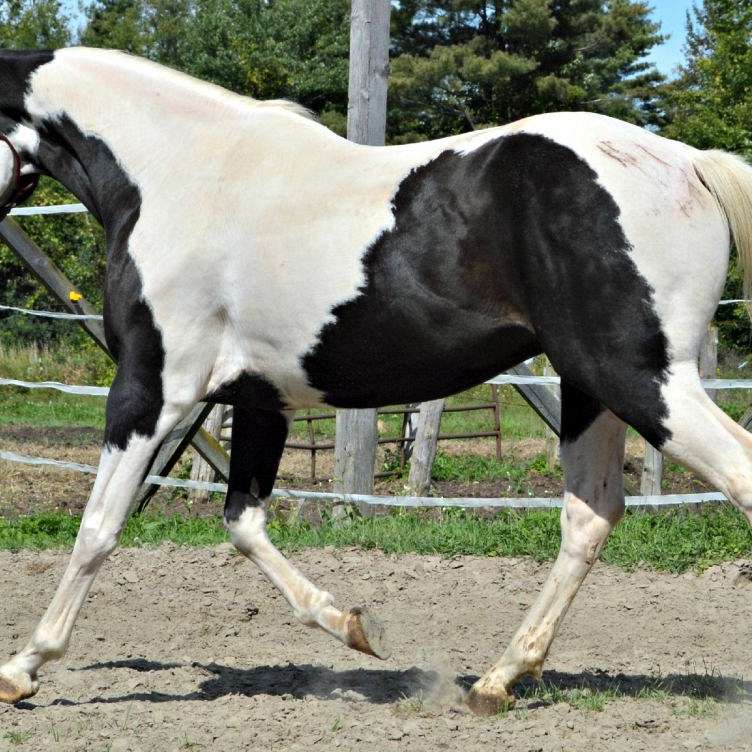 Red K Stable
Equine sales. Be sure to visit our website!