Additional Comments
Video Link: Watch Marley - APHA Mare FOR Sale

Pedigree Link: http://www.allbreedpedigree.com/finally+a+contender

FOR SALE $4000

They simply don't come any prettier! This tall girl is as easy on the eyes as a horse can be! She stops folks in their tracks no matter what angle they are looking at her from. Meet Marley!

Marley was born to be an all around show horse. If you would like one horse to use all day and are shopping on a budget, check this girl out!... (read more) More than pretty & correct enough to halter, this mare is sure to stand in the front of the halter lineup. After she wows the judges in hand, put this mare under English tack and show off those long legs! Marley can TROT when you push her out! She has also been started over fences and is quite willing. Break for lunch and then put the silver on and head back to the rail. Marley has a respectable jog and a very honest neckrein. While she isn't going to win any major western pleasure titles (this mare is decidedly better suited to HUS), she can certainly hold her own as an all-arounder.

Please take a moment to watch her video. It is Marley's first ride in our arena. Consider that this mare has literally just been sitting around. She has a great handle and is an enjoyable ride. This mare is officially in work here and will be ridden/fit until sold.

Marley is sound and sane with no vices. Her stall manners are excellent and she is also super in a turnout situation. Easy to catch and quite the love! Because this mare has a lot of handle and is quite responsive, we recommend her for an intermediate or better rider. She has too many buttons for beginners.
---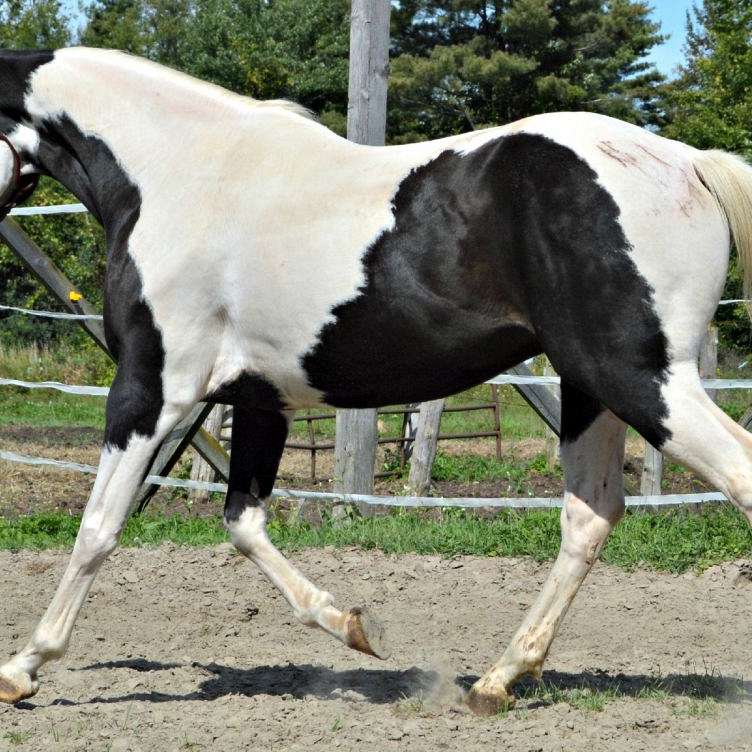 Red K Stable
Equine sales. Be sure to visit our website!