Additional Comments
Max is a very quiet and respectful stallion prospect. Since he was weaned, he has not been anywhere near a mare. He has spent the past 2 years (or so) in the company of our geldings, stallions, and other stallion prospects. He gets along with them all - older and younger - he simply wants to be 'buddies'. Because of this, IF you would rather have Max as a gelding, I don't believe you will have any behavioral issues from him. However, if you are looking for a quality, well bred, black stallion that is also homozygous for the tobiano gene, and VERY reasonably priced - then Max should work well for you.... (read more) You can always use him a couple of years, geld him and then have a very nice riding horse when you are done. Or use him as your riding horse AND as a stallion.....we are among the many people that do just that. He's easy going enough that I doubt it will make much difference.
Max's dam is daughter of Ris Key Business (multiple world champion, multiple world champion sire - roping/reining/working cow horse) out of a daughter of Blue Max. Max's sire is a Peppy San Badger/Ris Key Business bred, finished cutting horse that was not shown ONLY due to an injury at the trainers.
Max still has some growing to do, as he's been a little late to mature. He kind of stalled out as a yearling, but is now making up for lost time. I believe he will end up around 14.2 or 14.3.....getting close to that now, so could be a little taller before he's done.....but not much. Because he did stall out on his growth for awhile, we have not yet started him under saddle. He is big enough now, and definitely thick enough to handle a decent sized rider at this point. If we still have him this spring/summer, he will be sent to the trainer. Don't know if we'll geld him first....??....as we don't need anymore stallions, but you know darn well as soon as we geld him, we'll get an email or phone call from someone that HAS to have him, and HAS to be as a stallion.

If you want to take a look at a few of our other horses for sale, then you need to go to our web site for a few photos, detailed pedigrees, and prices: www.diamanh.com and/or for a LOT of photos then take a look at our face book page: Diaman H Stables

Thank you!

---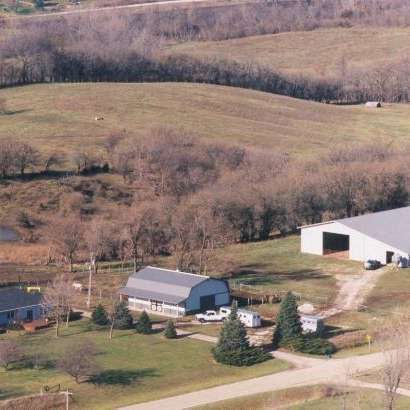 Diaman h Stables
Breeders of APHA and AQHA reiners, cutters, and working cow horses. Standing multiple world champion Ris Key Business - APHA b/w tobiano. (deceased 8/2012) Also in 2011 and 2012 - standing APHA bay roan tobiano son of Color Me Smart (o/o full sister to Peptoboomsmal) 2014 - Pepsis Color Master. Buckskin/dun (dunskin) tobiano stallion - double homozygous (tobiano/black) RR Riskymastrpiece, Doc Quixote, Ris Key Business, Pepsi Poco.... (read more) 5 panel testing as well as LWO done. All good. ;-) We have 200 acres of pasture for horses, all cross fenced into smaller pasture for monthly rotation during the grazing season. The pastures not being used for grazing are open for trail riding by our boarders. We have several paddocks (100 x 200) with run in sheds, as well as the standard stall boarding in the barn. Access to the 60 x 152 indoor riding arena is included in monthly board fees.