Additional Comments
This is a very nice, gentle daughter of the NRHA son of Peppy San Badger: Lil Peppys Sugar Bars. Tuff has good thick bones, straight legs, and a really deep chest and massive hip. She also has a great attitude that she seems to pass on to her foals. We have gotten many VERY nice foals from this mare, including a dun hz filly that has just been sold to British Columbia and a bay hz stud by Ris Key Business that is standing in Wisconsin. She will only be sold to a good home, with a simple buy back clause to insure she does not end up in a bad place.... (read more) We owe her at least that much. If we weren't continuing our process to cut back on numbers, she would never be for sale as she is the perfect broodmare. We did break her to ride as a 3 year old, and with her forgiving personality I believe she could be restarted. She was not in foal for 2014, but she is currently in foal to our grullo tobiano son of Ris Key Business for a May, 2015 foal. (UPDATE: She foaled an outstanding bay, homozygous tobiano filly in May. The filly is priced at $1750 until weaned) Our plans are to rebreed her to Pepsis Color Master for 2016 if she is still here. (UPDATE: Tuff is confirmed in foal to Pepsis Color Master for 2016). Once January gets here, the foal is no longer included in her purchase price. However, we will include a half priced breeding to Pepsis Color Master. Pepsis Color Master is a double homozygous (black and tobiano) dunskin (buckskin that also has the dun factor gene) stud that we now own. He is Doc Quixiote, RR Riskymastrpiece, and Pepsi Poco bred and is as gorgeous (and correct) of stud as you are likely to ever find. If you want Tuff bred to Pepsi in 2016, we have no problem offering you a free breed back, Tuff can be picked up when the foal is weaned (at 4 - 5 months old).

We have many, many other horses for sale. Young and old, all colors. To locate a few photos, complete pedigrees, and prices you need to take a look at our web site: www.diamanh.biz (or use the link below) and/or for mostly photos, take a look at our face book page: Diaman H Stables

Thanks for looking!
---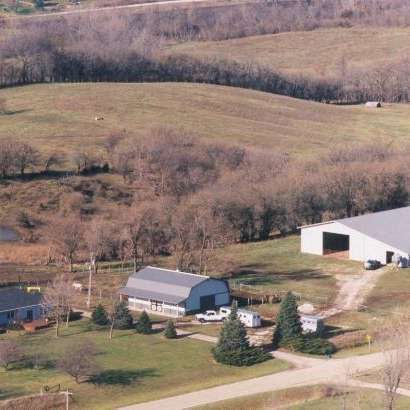 Diaman h Stables
Breeders of APHA and AQHA reiners, cutters, and working cow horses. Standing multiple world champion Ris Key Business - APHA b/w tobiano. (deceased 8/2012) Also in 2011 and 2012 - standing APHA bay roan tobiano son of Color Me Smart (o/o full sister to Peptoboomsmal) 2014 - Pepsis Color Master. Buckskin/dun (dunskin) tobiano stallion - double homozygous (tobiano/black) RR Riskymastrpiece, Doc Quixote, Ris Key Business, Pepsi Poco.... (read more) 5 panel testing as well as LWO done. All good. ;-) We have 200 acres of pasture for horses, all cross fenced into smaller pasture for monthly rotation during the grazing season. The pastures not being used for grazing are open for trail riding by our boarders. We have several paddocks (100 x 200) with run in sheds, as well as the standard stall boarding in the barn. Access to the 60 x 152 indoor riding arena is included in monthly board fees.