Additional Comments
This young gelding might be the 'steal' of our 2014 foal crop. He is definitely stallion quality, but since he's not homozygous we went ahead and gelded him. He has the cutest head and ear, solid/stout/straight legs, deep chest and huge hip. He's going to make someone an awesome rope horse, trail horse, cow horse, etc. He is quiet and easy to be around (all of our foals are taught to lead, load and tie) and shows extreme athletic ability in the pasture playing with his herd mates.... (read more) Great breeding behind him. Docs Solano, Colonel Freckles, Peppy San Badger, Ris Key Business (he has that trademark 'Ris Key' blaze!). We raised both his dam and his sire here at Diaman H Stables. His sire is a finished cutting horse that was not shown due to an injury at the trainers.
As you can see from the photo, we also have a red dun tobiano Color Me Smart stallion prospect for sale, and an AQHA dunskin gelding that we will register in one of the buckskin registries due to a paperwork mixup with the AQHA. They are priced at $1500 each. Several more 2014 foals for sale, many older horses also for sale. You can find photos, prices and pedigrees at our web site: www.diamanh.com and/or dozens of photos at our face book page (2014 foals all have their own albums): Diaman H Stables

Thanks for looking!
---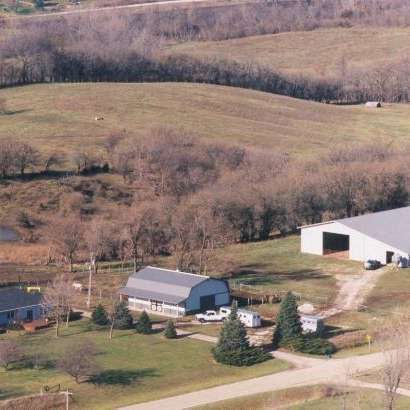 Diaman h Stables
Breeders of APHA and AQHA reiners, cutters, and working cow horses. Standing multiple world champion Ris Key Business - APHA b/w tobiano. (deceased 8/2012) Also in 2011 and 2012 - standing APHA bay roan tobiano son of Color Me Smart (o/o full sister to Peptoboomsmal) 2014 - Pepsis Color Master. Buckskin/dun (dunskin) tobiano stallion - double homozygous (tobiano/black) RR Riskymastrpiece, Doc Quixote, Ris Key Business, Pepsi Poco.... (read more) 5 panel testing as well as LWO done. All good. ;-) We have 200 acres of pasture for horses, all cross fenced into smaller pasture for monthly rotation during the grazing season. The pastures not being used for grazing are open for trail riding by our boarders. We have several paddocks (100 x 200) with run in sheds, as well as the standard stall boarding in the barn. Access to the 60 x 152 indoor riding arena is included in monthly board fees.