Additional Comments
Kid is a coming 13 year old Reg. Spotted Saddle Gelding. Right at 15 hands. This guy has been owed by the same couple for over 10 of those years. He has been amateur field trialing and trail riding consistently for that time. Light going when he was young but been pretty steady with it as a career. He has a long strided flat walk and rack and a lovely canter. Neckreins, used to guns shooting, dogs running all over, ponied and being ponied, tieing out, camping, good with other horses.... (read more) Ridden with a non confident rider out on these adventures also. The only reason he is for sale is he is slower moving for the owners needs as a field trial judge and training and he doesn't want to over work his main horse. Goes thru water, parks out, easy mouth, some voice commands. Don't miss out on this guy!!! He is easy to ride and doesn't need someone who has a lot of experience. Nice steady mover that is calm and pretty much a baby sitter.
---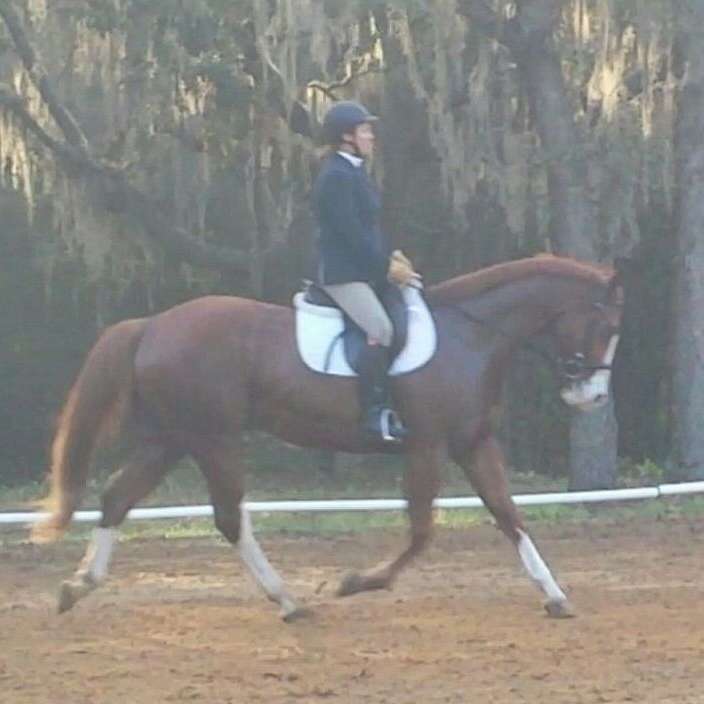 Glover's Stables Equestrian Center
Glover's is a family owned and operated farm that has been around and is highly recommended for our training that works for all walks of life: Show, trail, fun, obstacles, field trials. We have extensive experience in training and teaching others how to understand horses and their gaits of many different disciplines and breeds. Many in the State of Florida have benefited from our help with either training for them, lessons or selling them the perfect horse.... (read more) Let our family welcome you to the incredible world of horses. We love them and promote that love to all others.