Additional Comments
Here is a very well bred roan stud colt. The dam is two eyed jack top and bottom and the sire is a grulla poco bred stud. I weaned him in September and just out running on grass now. He is bred to do what ever you want to do with him. He will make someone a great gelding or possible stud. He has a nice little head and small ears. He should finish out at about 15 to 15.1 the sire is 15.1 and the dam is just over 15 hands.
---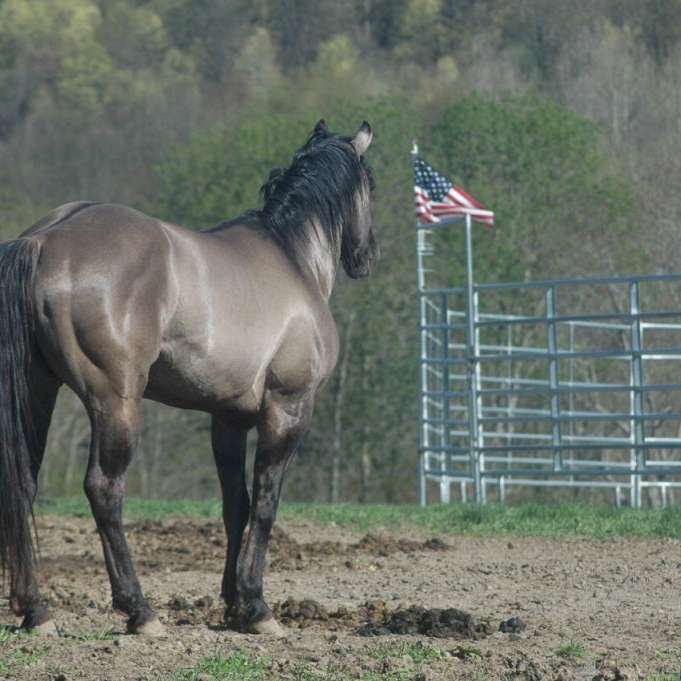 Stephen Quarter Horses
Raising quarter horses in Southeastern Ohio. Specializing in grullas, roans and buckskins. 5. Foals arriving between March and May. Many colors to choose from. Foundation bloodlines. Email me for more details. Standing at stud a 2004 grulla, Quirts Crystal Dun. He is 15.1 hands and as gentle as they come. He is homozygous for the black gene.