Additional Comments
"DeeDee" 2011 AQHA Mare 15.1hh

Pedigree Link: http://www.allbreedpedigree.com/eyes+dee+hot+rod

Video Link: Watch Deedee - 3yr Old AQHA Mare

FOR SALE $7000

There is absolutely NOTHING to not love about this filly! At 3yrs old, this mare is so grounded, sensible, and easy to ride, you forget that she is truly still a baby. DeeDee doesn't have "baby fits" and handles/rides like horses 3x her age.... (read more) Started under saddle at 3yrs of age, DeeDee has a solid 6 months of ride time and she is a fast study!

If you are looking for an amateur or youth friendly all around mount, you have found her. This mare profiles beautifully and she is a smooth, natural mover with comfortable gaits that are pleasurable to spectators & rider alike. DeeDee has been started as a western pleasure horse and has a perfect jog, a consistent lope, and a naturally low head set. While not exceptionally tall at 15.1hh, don't count this mare out for the HUS classes. DeeDee can also trot BIG!

Please take the time to watch her video and while watching, we ask you to keep in mind the following: DeeDee's video was recorded on her first ride in our ring, in muddy/sloppy conditions, and after sitting with not so much as a longeline workout for 4 weeks due to weather/schedules. This video is DeeDee, just how she rides cold - no schooling first, no forks or draw reins, no mechanics. They don't get much more honest than this little mare!

In addition to her talent on the rail, this mare has also been trail ridden. Not only does she handle the new sights and sounds of the trail like a seasoned veteran, this mare truly seems to enjoy hacking out. DeeDee is also traffic safe. Her good looks and natural movement are items that she comes by honestly. Her sire is Hocus Pocus Hotrod, a World & Congress Champion Sire. You can read more about this stallion's accomplishments here: http://acclaimperformancehorses.com/stallions.php. Her dam is a daughter of Supreme Performance Champion Sire, Dandys Dee Bar.

DeeDee is sane and sound with no vices of any kind. She clips, bathes, ties, cross ties, tacks up quietly, trailers, stands for her rider to mount, and rides off quietly with no longeing required. You won't find 3yr olds like this girl every day! Come out and take her for a spin! This mare never disappoints!
---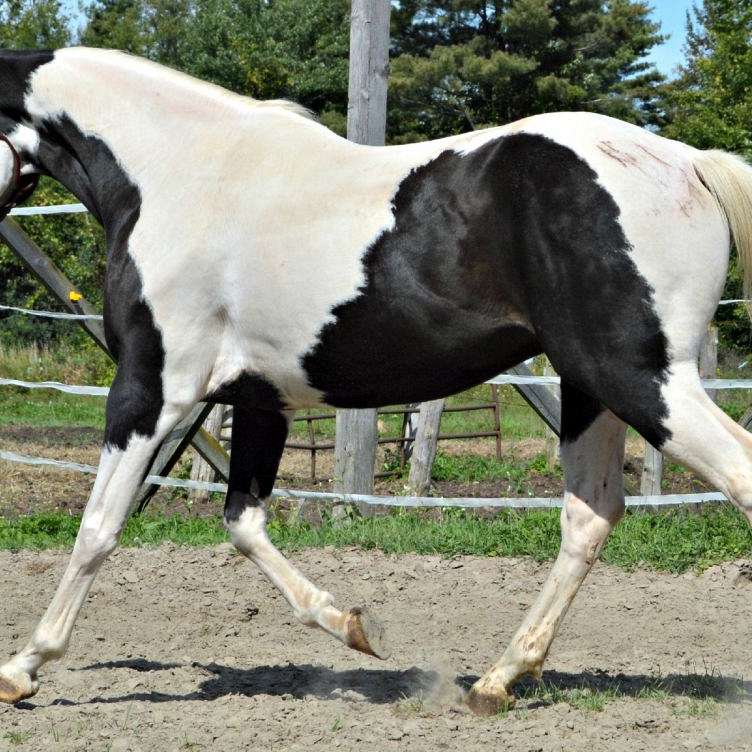 Red K Stable
Equine sales. Be sure to visit our website!