Additional Comments
Memorial Belle is a purebred American Saddlebred with lots of spunk and energy! She would be great for a fluent rider who has experience! I don't think she can be a beginner horse ever do to her spunk but a rider who is confident could become best pals with this one! She has jumped 2 3ft cross rails, 2 strides apart, at a canter, on the lunge line and she cleared them both! She will need some more work under-saddle and lots of groundwork. She is broke to ride and I taught her to lunge, she will just need an experienced horseman or instructor/trainer for a couple weeks to fix her in tip-top shape!... (read more) I know just the perfect trainer who specializes in Saddlebreds and you would get a GREAT, GREAT horse in the end! It would save you TONS of money! She really will be a perfect horse for that confident rider who's looking for a show horse! There is really much more to this beautiful horse so please call me or text me and I will give you all the information you need to know about her!! MORE PICTURES: http://lexington.craigslist.org/grd/4735646967.html
I can no longer keep her due to boarding difficulties, so I need to sell her within a couple weeks or ASAP. You will not be sorry, call me: 502-249-9280 EMILY TIMS about Memorial Belle!

James Wallen, American Saddlebred Instructor/Trainer at Grand Vin Stables at Coxs Creek, KY. $950 a month with board and training. YOU WILL NOT BE SORRY! GO CHECK HIM OUT ON BARDSTOWN ROAD IN COXS CREEK! If you are seriously thinking about Memorial Belle, I will give you James number so you can talk with him about his training. He has been my instructor for 7 years. He has boarded derby horses! Best horseman I know!
Shipping Notes
Buyer is responsible for transportation.
---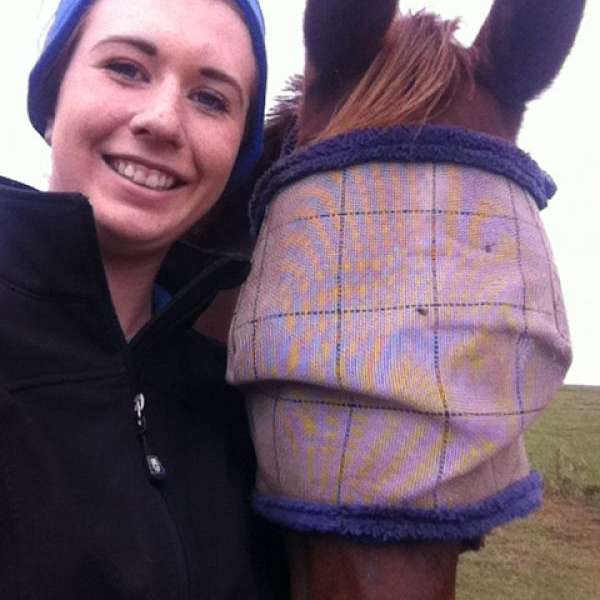 Grace and Joy Farms
Memorial Belle is located here.