Additional Comments
Unicorn Fields proudly offers Buddy for sale. Buddy is a 12 year-old, 16H, flea-bitten gray Trakehner-Arab gelding. Characteristic of his Arab and Trakehner breeding Buddy has good bone, excellent feet, and natural athleticism. He has a lovely springy, "floating" trot, and elegant canter.

Buddy is good natured and gets along well with both mares and geldings in the pasture. And he is very people oriented. He is usually the first one at the fence to "talk" and never fails to "help" if you need to go out into the pasture for some reason.... (read more) He reminds me of a very large puppy!

Buddy has excellent ground manners. He ties well, loads without a fight, and stands well for his farrier and vet. Buddy gets excellent care with quality feed, annual vaccines, preventative worming, monthly hoof trims, etc. In the years I have known him Buddy has never coliced or had any serious injury or hoof issues. He is not shod.

Buddy is best suited to an intermediate or experienced rider. I ride him with a simple boucher snaffle. Buddy is currently a bit out of shape as I do not have time to ride him as often as he needs; which is why I have had to make the tough decision to find him a person who can ride him several times a week. Buddy will thrive with a more rigorous schedule. Consideration will be given to a home where Buddy would get a chance to truly demonstrate his amazing potential. I am asking $1800 but will consider reasonable offers. Please email or text/call Debby, 352-284-4135 to come meet Buddy.

Shipping Notes
We will deliver for cost of gas up to 100 miles.
---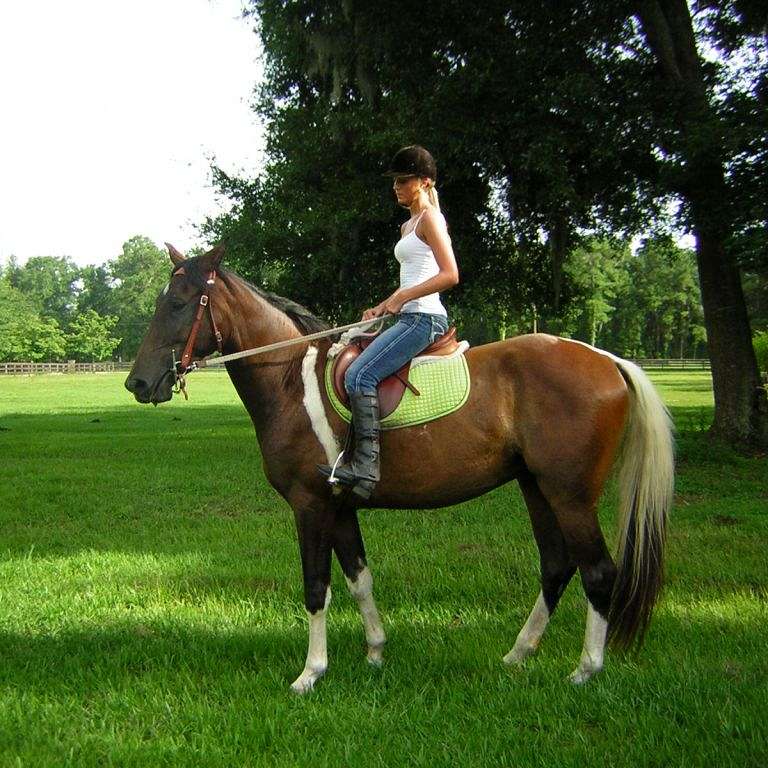 Unicorn Fields Farm
Registered Quarter Horses, Paints and Spotted Saddles We offer enhanced pasture board for a limited number of horses. We have experience caring for "easy keepers" as well as horses with specialized needs. Our goal is to work with owners to help each horse be as healthy and content as possible. We also occasionally offer horses for sale. Only one or two young horses are in training at a time so that we can give them the time they deserve.... (read more) We limit our foals to one or two a year in order to provide them with hours of "people-time".