Additional Comments
Twister is a bay tobiano paint, he has a super muscular build at about 16/15.1 hands high and an absolutely beautiful floating trot. I've realized that I can't afford to have a great horse sitting at home while I am in college, so I've decided to test the waters in hopes of finding him a great home. Twister has good hooves and no problems with the farrier hot-shoeing; the most recent shoes were put on September 13th, 2014. He has no lameness or soundness issues whatsoever and no vices that I am aware of.... (read more) Twister will come right up to you when you whistle for him and is very easy to get into the next gait while riding. The only problem I have ever had with him is slowing him down from a gallop, I believe it is because he is such a big horse and stopping all that momentum is tough, but either way it is issue that would fade the more he is worked with at those speeds. He has never bolted, kicked, or bitten. I would consider him suitable for an advanced beginner to intermediate rider (due to his size). He flexes well and is easily lunged. He is ridden in a D ring snaffle, or snaffle with a 1.5 inch shank. He has also been ridden bareback. He stands to be tacked up, groomed, have farrier work done, be vetted, bathed, and honestly, will stand patiently for you no matter what you are doing! He has been ridden in fields, arenas, trails, and on roads. He has endless potential and would be a great cow horse, show, or reining. He has apparently been started as a roping horse at one point in time, according to previous owners, but I have never tried anything like that on him. This is a sweet sweet gelding that takes great care of his rider, and the more consistently he is ridden/worked with, the better he will be. I am only selling him because I am about to leave for college.
****I am unable to upload pictures of him, Please Email me if interested!!****
Did I mention he has GREAT show bloodlines!
Here are his bloodlines on AllBreed - http://www.allbreedpedigree.com/california+twister
Serious inquiries only, my number is 931-289-6174 I prefer texts but calls are welcome, leave a message with your number if I am unable to answer.
---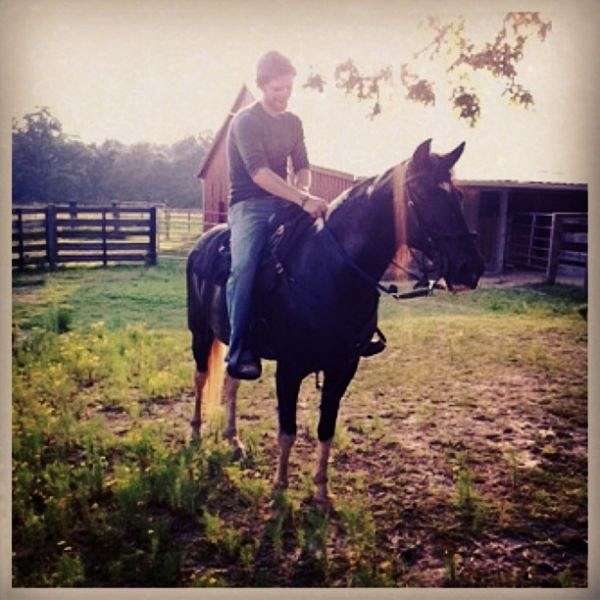 Mystic Hills
Horse Training service