Additional Comments
Both fillies in the pic are for sale. The one on the right is for this add. She is bred to run top and bottom. She will have Dash For Cash, Go Man Go and The Ole Man on her papers. $2000.00 OBO

Sire is http://www.allbreedpedigree.com/prefer+dash+n+trix.

Dame is http://www.allbreedpedigree.com/chicaros+go+go+girl

This filly has Legends up close in her pedigree and should make a great barrel horse or any speed event horse.


---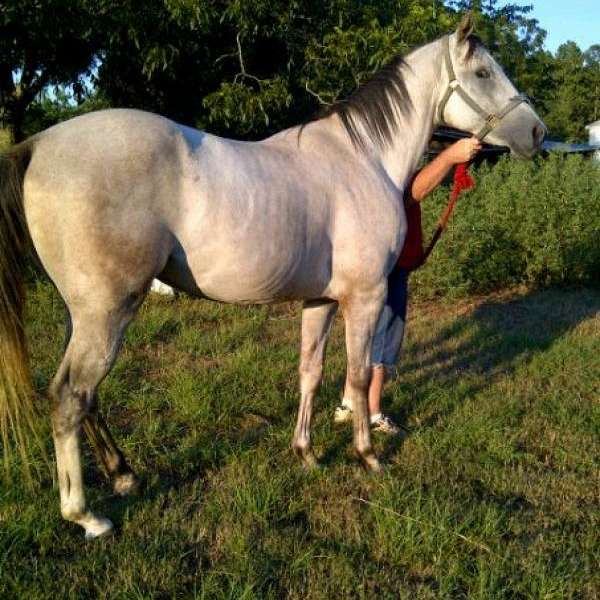 Gnw Quarter Horses
We are located in Kinsey, AL for the upcoming breeding season. We will be breeding primarily for speed events. Our mares include such bloodlines as First Down Dash, Duel Fuel, Go Man Go, The Ole Man, Three Bars, Beduino, On The Money Red, Rocket Bar, Top Deck and others.