Additional Comments
"Rambo" 5yr old POA Gelding 14.1 1/2hh

Video Link: Watch Rambo - POA Show Gelding - FOR Sale

Pedigree Link: http://www.allbreedpedigree.com/rambo+olena

FOR SALE $2600

Got color??? Rambo has plenty! This handsome POA gelding is cute from every angle! He has everything in the right place from those cute little fox ears to his elegant neck to his perfectly round hip! This pony started showing as a 3 yr old in the Midwest and has a good bit of experience under his belt as a 4H teenager's mount.... (read more)

Rambo has been a shown in both English & western pleasure in 4H and open show events. He has smooth gaits and a super cute way of going. Rambo has had time off this season through no fault of his own so he is a bit rusty (see video). We have priced him accordingly so take advantage! This little gelding has everything needed to take your teenage 4Her to a string of blue ribbons next season! Rambo can frame up nicely with a cute head set. His little lope is like a rocking chair and there is no pony quality in his jog - nice and smooth! This guy backs nicely, sidepasses, turns on his haunches, and is started on patterns. Rambo has also been trail ridden.

In addition to his talents under saddle, Rambo is just a fun little horse to be around. He is "in your business" the minute you walk into his paddock and could even be considered a bit of a pest at times. He is a big fan of attention! In a herd dynamic, Rambo just fits in. Whether it is a herd of grouchy mares or widely varied group of geldings, Rambo just makes himself right at home!

This gelding is sound and sane with no vices. He has his Tentative Registration certificate with the POA association. Rambo measures 14.1 1/2hh with shoes on so he is considered "oversize" by POA guidelines and will receive pink Permanent ID Papers from the association when his papers are advanced.
---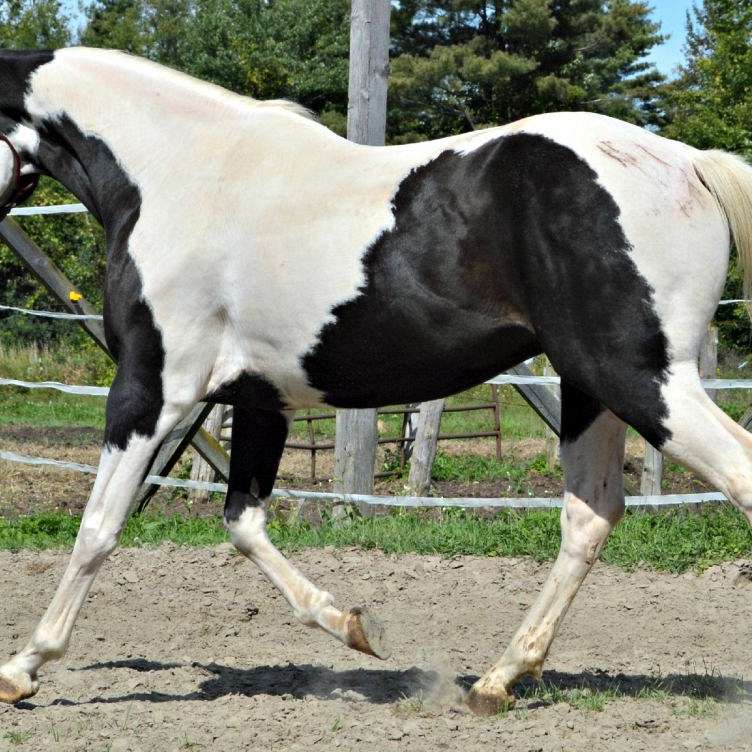 Red K Stable
Equine sales. Be sure to visit our website!