Additional Comments
Ding Dong 5yr old Grade Pony Gelding 39" tall

FOR SALE $1200

Ground Manners with Trevor: Watch Ding Dong - Ground Manners

First Ride with Trevor: Watch Trevor's New Pony! Their First Ride!

First Drive in 5 Months: Watch Ding Dong - Amazing Little Pony!

Ok, folks, this is the pony that everybody asks about! Ding Dong has been Trevor's personal pony all season. Now that school is starting and duck season is near, Trevor is ready for Ding Dong to find a new home.... (read more) We sell a LOT of minis and ponies but this was the one that Trevor chose to keep all summer. That makes him extra special!!!

Ding Dong is only a 5yr old pony but he is BROKE BROKE BROKE. Finding a pony this size with this kind of handle is not easy. If you have little leadliners at home, Ding Dong will safely take care of them while they learn to ride. When it is time for them to go off the lead and ride independently, this is the pony they can SAFELY learn to do it with. This guy rides walk/trot/canter and is as cute as they come.

Ding Dong's riding abilities are impressive but there's more! This guy is also broke to drive and he is so much fun in harness! Be sure to watch his driving video. It was recorded on his first drive in five months. Ding Dong is traffic safe, cross country driving safe, and handles with ease. If you want to trot along at a brisk clip, he'll do it. If you want to go a bit slower, that's no trouble either! This is a versatile little guy that could certainly give timed obstacle courses a whirl! The only time we allow our ponies to canter in harness is when we have one that we think shows Combined Driving promise - this pony surely does! Ding Dong doesn't canter in harness unless you ask. He is easy to drive at all speeds and very light on the lines.

Finally, Ding Dong's ground manners are outstanding. He is excellent for little ones to handle on the ground from every angle. He is not rattled by noise, sudden movements, or any of the general chaos that is associated with the littlest riders. This pony is sound and sane in every way and a perfect addition for any family!
---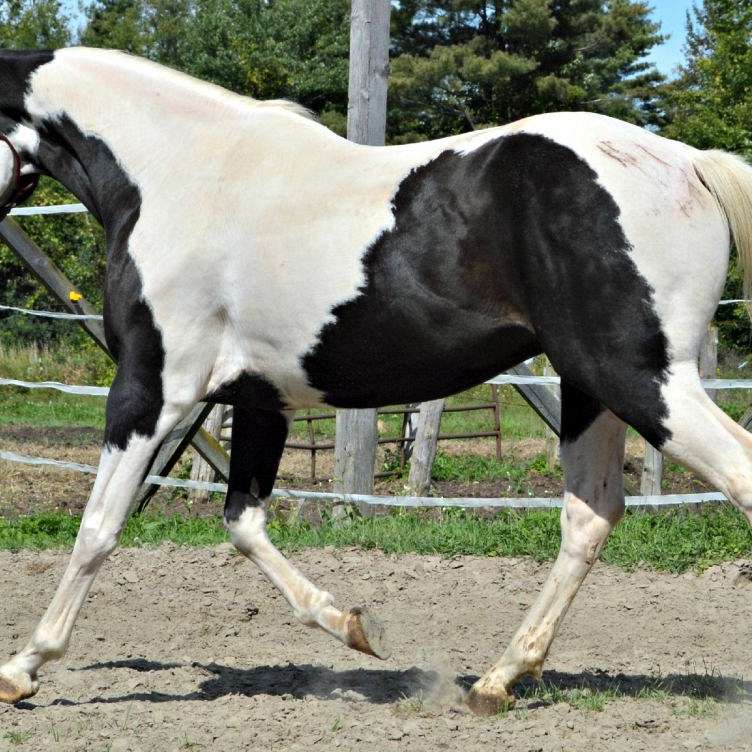 Red K Stable
Equine sales. Be sure to visit our website!