Additional Comments
"Playboy" 2004 AQHA Gelding 14.2hh
(Playboys Badge X Araujo Silver Julie)

Pedigree: http://www.allbreedpedigree.com/julies+royal+playboy

Video Link: Watch Playboy - AQHA Gelding

Video of 5yr old Trevor Riding: Watch Playboy - AQHA Cow Bred Gelding

FOR SALE $4400

This is a seriously broke little gelding! Playboy is a son of Playboys Badge and out of a daughter of Royal Silver King.... (read more) If you want to pen and sort and appreciate a LOT of handle, here is your guy!

Playboy can really turn around. He is quick on his feet, responsive, and VERY handy! This is a fun horse to ride for the individual who appreciates speed and all the buttons! Horses broke like this guy can do any number of things. Bred for cutting, this gelding knows cows and will make you proud penning & sorting. But this boy can certainly do more than that! Take him out on the trail. This is a using horse that you can take out and enjoy. If barrels, poles, and gymkhana in general interests you, Playboy has all the speed and agility that you need to be competitive. A great game horse is, first and foremost, a very BROKE horse and this guy certainly qualifies!

We need to amend our writeup about this gelding a bit! When we were initially evaluating Playboy, he had way too much handle and speed for us to recommend him for a beginner. However, since this gelding has been here and not "hotrodded" around, he has become far more beginner-friendly than we ever imagined he would be. He has proven himself to be a safe mount even for 5yr old Trevor. If you want the speed and quick maneuvering, all you have to do is ask but after a great deal of evaluation, we have decided that this gelding clearly knows what kind of rider is on his back and behaves accordingly (in a GOOD way!) This gelding really is appropriate for the whole family!

Playboy is sound and sane with no vices of any kind!

Shipping Notes
We can assist with transport arrangements
---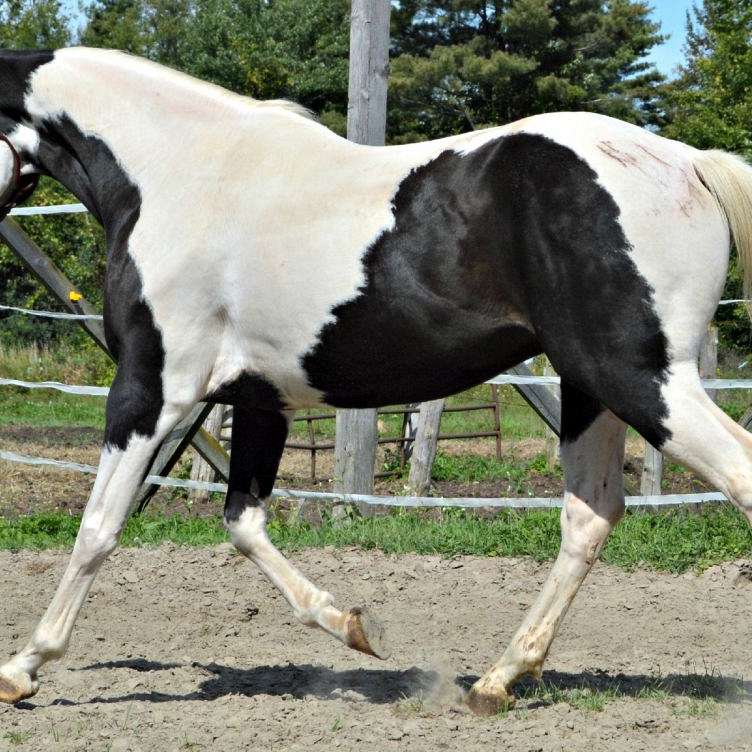 Red K Stable
Equine sales. Be sure to visit our website!