Additional Comments
"Buzz" 2005 APHA Tovero Gelding 15.2hh
(Sumner Litn Shadow X Sergeant La Femme)

Video Link: Watch Buzz - 9yr old APHA Gelding

FOR SALE $4200

Check this fancy guy out! It isn't often that we find a horse with this much eye appeal AND a great handle! Buzz has both and he is simply AWESOME! He is a teenager horse DELUXE! This fancy boy is broke western as a good all around using horse but we sure wouldn't mind seeing him in English tack also!... (read more) Buzz is a very nice mover and at only 9 years old, he can certainly expand his riding resume to include more of the English disciplines!

This handsome tovero gelding has excellent ground manners and is easy to work with and around. He stands in the cross ties, tacks up quietly, sprays, works well on the longeline, and stands nicely at the mounting block. Under saddle, Buzz is rather versatile. If you want to just go for a leisurely ride, Buzz is happy to oblige and go along at an easy pace. His "I'm not in a hurry" lope is TO DIE FOR and comfortable enough to sit all day long. If you would like to kick it into the next gear and go a bit faster, this handy gelding has a little bit of speed as well. Regardless of how fast you are going, when you say "whoa" this boy's brakes are immediate (best be sure you are sitting back!) He will stop and stand quietly every time for as long as you ask. Buzz has a true neckrein and a good mouth. He has light sides and is very rider responsive. Trail riding, ranch pleasure, playdays, sorting - Buzz is a great all around horse! He has too many buttons for a true beginner rider but he is easy to ride for the rider who knows the basics or better.

This gelding is sound and sane with no vices. A word about the marks on his left hip - Poor Buzz had a bit of an unruly neighbor horse who raked his teeth over Buzz's haunches. While we hate to ruin pretty photos with scrapes on that white coat and want nothing more than to edit the marks out, they are there and need to be visible to our customers. They are superficial and will heal quickly enough.
Shipping Notes
We can provide delivery and also assist with transport via commercial haulers
---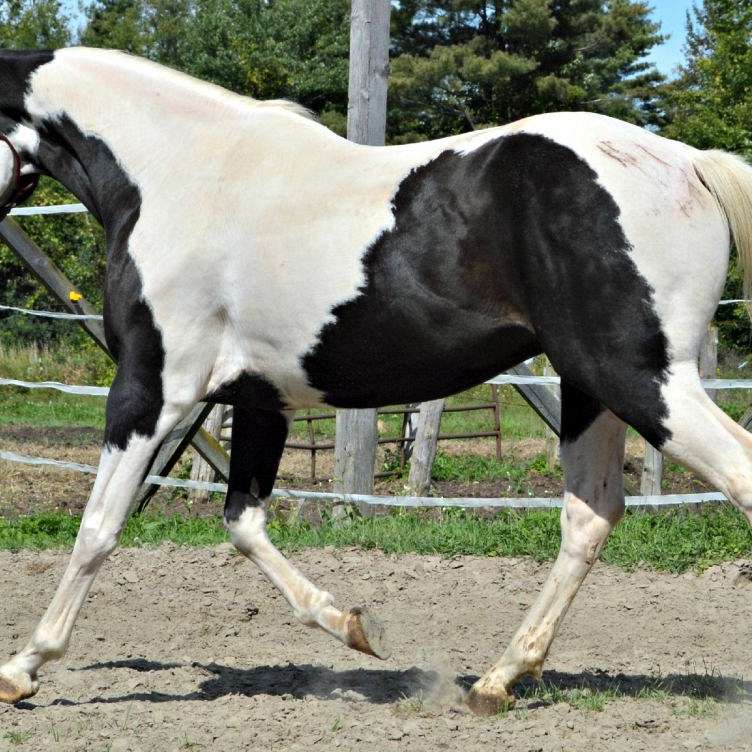 Red K Stable
Equine sales. Be sure to visit our website!