Additional Comments
Unicorn Fields proudly offers Skipa Sea Reef (Skip), a beautiful buckskin, solid-color 2013 Paint gelding (APHA) for sale. Skip is an elegant young horse and will mature to look very much like his sire, a classic buckskin quarter horse.

Skip has beautiful carriage and lovely gaits. He is very athletic and has a lovely floaty trot and naturally collected canter. He is good natured and very intelligent, learning new things quickly. He has great conformation, straight, clean legs, good hooves, and a particularly lovely head.... (read more) At 18 months Skip stands at 14 hands. He should mature at 15 hands, like his father.

Skip has solid breeding, including Impressive, Three Bars, and Joe Reed. He reflects the best of his AQHA, Thoroughbred, and Paint heritage. He has potential to be your next all-around horse, excelling in both English and Western disciplines.

http://www.allbreedpedigree.com/skipa+sea+reef

If you are interested in coming to see Skip please call Leslie at 352-538-4991 after 2:00pm.
---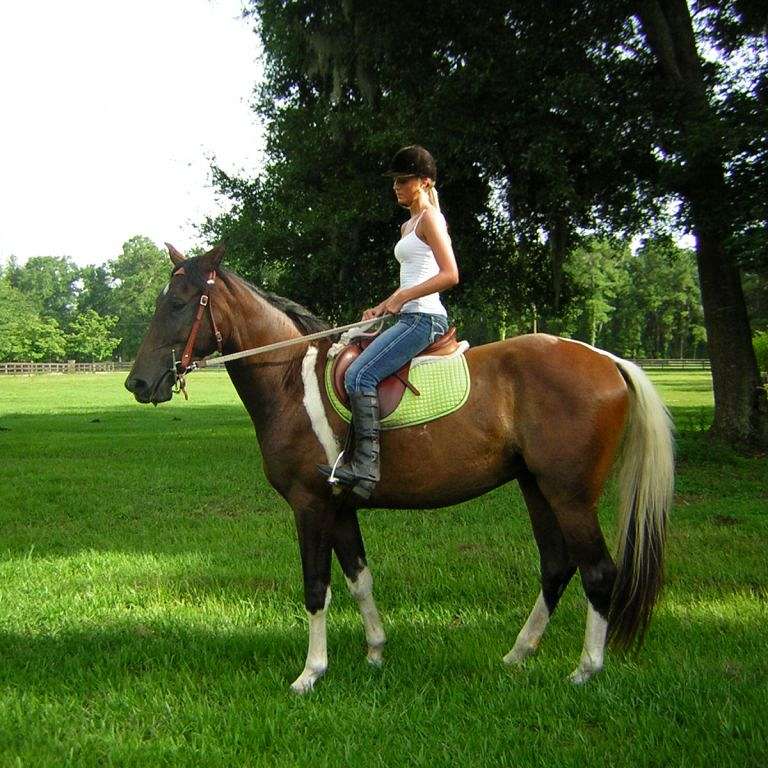 Unicorn Fields Farm
Registered Quarter Horses, Paints and Spotted Saddles We offer enhanced pasture board for a limited number of horses. We have experience caring for "easy keepers" as well as horses with specialized needs. Our goal is to work with owners to help each horse be as healthy and content as possible. We also occasionally offer horses for sale. Only one or two young horses are in training at a time so that we can give them the time they deserve.... (read more) We limit our foals to one or two a year in order to provide them with hours of "people-time".