Additional Comments
"Smarty" 7yr old AQHA Gelding 14.2hh
(Smart Peppy Tari X Dixie Juan Star)

Video Link: Watch Smarty - AQHA Gelding

Obstacles & Loading Video: Watch Smarty & Obstacles

And, of course, Trevor needed to try Smarty out so here is his first ride on this awesome little gelding! Watch Smarty With 5yr old Trevor Aboard!

Pedigree Link: http://www.allbreedpedigree.... (read more) com/kings+r+smart

FOR SALE $4200

What a fun little gelding this guy is! Smarty is perfect for the all around rider that wants to hit the trails, team pen, sort, try out ranch pleasure, etc. This is a true using/working gelding that is as easy to ride as you will find! Smarty is handy broke with an excellent neckrein. He works well off his haunches and is responsive to your every request.

Smarty has spent a few years sorting and penning and he is great at it. This guy has a lot of cow sense and enjoys being on cattle. He is also an OUTSTANDING trail horse that is solid and dependable no matter the circumstances. If you want to try your hand at ranch pleasure, this little gelding is a super cute mover and when you are just going around the pen on the rail, his lope is soft and effortless.

Smarty is easy to get along with under saddle and on the ground. He is super to catch, enjoys people, and never moves a foot wrong. This gelding is as honest as they come and the kind that you will run the wheels of your truck looking for. Smarty is sound and sane with no vices of any kind. He sure is a pretty guy too! If the sun reappears in upstate NY, we'll get some photos that do this gelding justice!
Shipping Notes
VERY reasonable delivery available to North Carolina on September 5th and to South Jersey September 20th. Commercial haulers are also at the farm regularly
---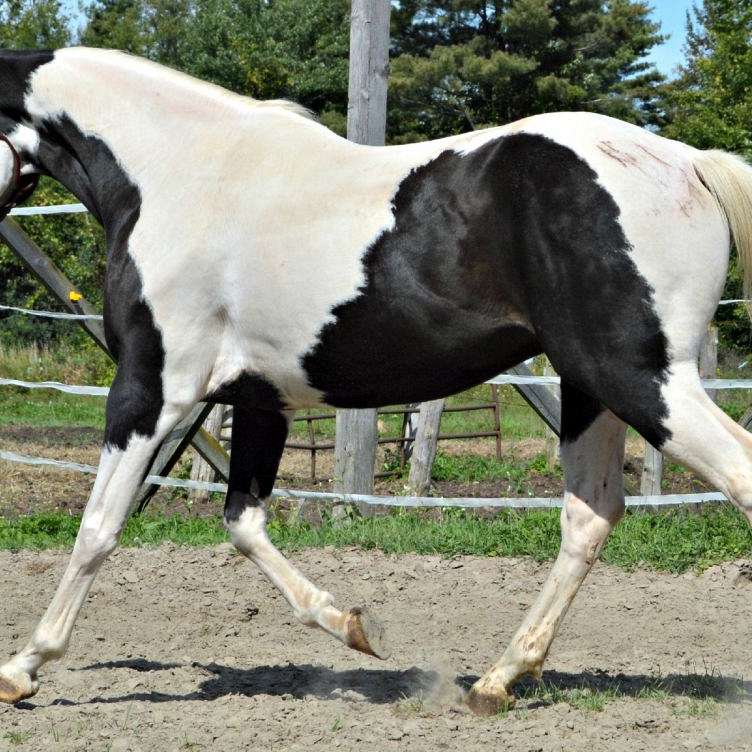 Red K Stable
Equine sales. Be sure to visit our website!