Additional Comments
Unicorn Fields proudly offers Beaus Glorious Rewar, a splendid 2014 grulla Quarter Horse stud colt (AQHA) for sale. Beau is a chromed out classic grulla who will easily make 16 hands when mature. At 5 months he is almost as tall as my yearling paint colt! Beau has long, solid, straight, correct legs, good hooves, and a wonderful conformation. He has inherited his mother's "baby doll" head and her large, intelligent eyes. Beau is quit literally the most beautiful colt I have ever bred.... (read more)

Beau has been handled since birth and thinks people are wonderful. He comes to meet you when you walk out in the field and will walk over to the fence to greet visitors. Beau was raised with other young horses and has gotten to develop in a very natural herd-like environment. He has a good mind and an excellent temperament. Beau does well on a lead line, and picks up his feet nicely for the farrier. Beau learns quickly and is very responsive.

Beau shed out his baby coat to almost a buckskin, but is now in process of turning the rich mouse-grey that marks the grulla color. The darker color makes a stunning contrast with his broad blaze and white socks.

Beau has an exceptional pedigree with strong performance breeding: Sputniks Tacky Beau, Skipper W, and Three Bars have all contributed to the dramatic beauty that is Beau. Beau is still intact, and he has potential to be an outstanding breeding stallion.
http://www.allbreedpedigree.com/beaus+glorious+rewar

If you are interested in coming to see Beau please call Leslie at 352-538-4991 after 2:00pm.
Shipping Notes
We can deliver for cost of gas within 50 miles.
---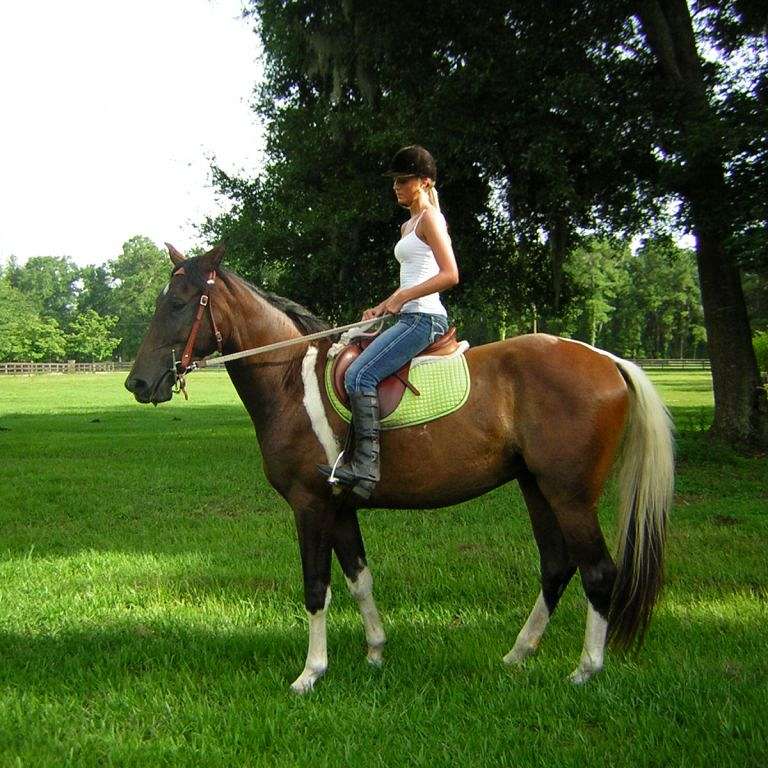 Unicorn Fields Farm
Registered Quarter Horses, Paints and Spotted Saddles We offer enhanced pasture board for a limited number of horses. We have experience caring for "easy keepers" as well as horses with specialized needs. Our goal is to work with owners to help each horse be as healthy and content as possible. We also occasionally offer horses for sale. Only one or two young horses are in training at a time so that we can give them the time they deserve.... (read more) We limit our foals to one or two a year in order to provide them with hours of "people-time".