Additional Comments
LilTuff and her 2014 filly are very nicely mannered and good to be around. I strongly suspect that the bay tobiano filly is homozygous tobiano, as she has all the markings (ink spots/paw prints) that indicate she is. Plus, her sire is homozygous tobiano, so that definitely increases the odds! The mare, LilTuff, was started under saddle as a 3 year old and was very quiet and willing, I suspect if you want to start riding her again, she'll be pretty easy to restart.... (read more) We've restarted several of her Ris Key Business siblings, and - going nice and slow - they seem to remember everything they ever learned the first time.....even if it's been several years since they last saw a saddle. I believe that's due to a great combination of having an outstanding trainer to start our young horses, and outstanding bloodlines. LilTuff is smaller due to the fact she had salmonella poisoning as a weanling. She spent some time at the ISU vet clinic when she was only a month or two old and just never caught up with the size of her siblings. Her full siblings all stand at least 15 hands. Her sire is a multiple world champion/multiple world champion sire - Ris Key Business. So LilTuff is the paternal sister to both Strait From Texas and RR Riskymastrpiece. LilTuff is bred to a 15/15.1 hand double homozygous dunskin stallion that is a grandson of Pepsi Poco with Doc Quixote, Cutter Bill, ect also in his pedigree. The 2015 foal is guaranteed tobiano and the odds are overwhelming that it will also be dun and/or buckskin. If you want to see photos of this mare, her filly, and/or the stud she is currently bred to just take a look at our facebook page: Diaman H Stables.

This 3 in one package is priced at $2250, but we will listen to reasonable offers.....
---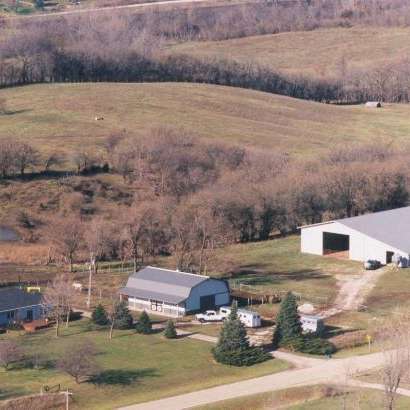 Diaman h Stables
Breeders of APHA and AQHA reiners, cutters, and working cow horses. Standing multiple world champion Ris Key Business - APHA b/w tobiano. (deceased 8/2012) Also in 2011 and 2012 - standing APHA bay roan tobiano son of Color Me Smart (o/o full sister to Peptoboomsmal) 2014 - Pepsis Color Master. Buckskin/dun (dunskin) tobiano stallion - double homozygous (tobiano/black) RR Riskymastrpiece, Doc Quixote, Ris Key Business, Pepsi Poco.... (read more) 5 panel testing as well as LWO done. All good. ;-) We have 200 acres of pasture for horses, all cross fenced into smaller pasture for monthly rotation during the grazing season. The pastures not being used for grazing are open for trail riding by our boarders. We have several paddocks (100 x 200) with run in sheds, as well as the standard stall boarding in the barn. Access to the 60 x 152 indoor riding arena is included in monthly board fees.