Additional Comments
Lottie is a BIG STOUT young dunskin mare. She stands 15H and weighs in at 1250 lbs.

Both of her parents have been AQHA 5 Panel tested and are negative for all 5 genetic diseases.

She is that light "buttermilk" dunskin that is in high demand and has just the right amount of chome to make her really stand out.

Lottie was a "late bloomer" and wasn't started until the winter of 2012/2013 . She only had a few rides before finances forced me to bring her home.... (read more) I did some ground work with her after she came home, but turned her out to pasture in March. Over the summer of 2013 she grew almost 4 inches and gained a lot of weight. This past winter she grew another 2 inches and I'm not sure she's done growing yet.

No grain needed to catch her. She is the first one to greet you at the gate. Every day when we check the horses and give them fresh water she is all over us just wanting to be with us.

I started working with her again just a couple of weeks ago getting her ready to go to the trainer. She has a great mind and is so eager to please.

She has the athleticism, style and flash to go to the show pen and is the perfect size to make a good all around ranch horse. I would like to see her go to a "using" home and I will want to keep track of her. Good home a must, special consideration to show home.

Price will go up with training.
---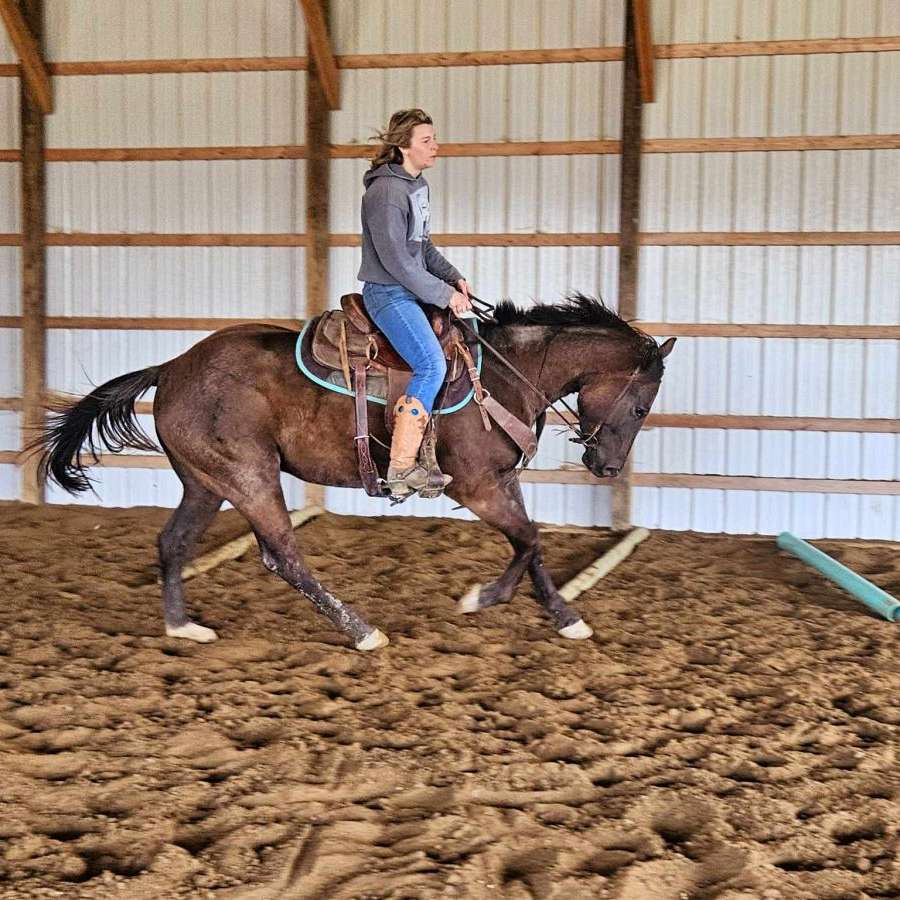 Windfall Ranch LLC
Looking for someone to train your horse, or give you or your children riding lessons? Well look no further! Located in a small town 20 minutes south of Maryville Missouri, we are a small, but thriving establishment.We've been training horses, unprofessional, for the past 7 years but have been riding for a little over 12 years.We do it all, colt starting, horse training, touch up on already trained horses, lessons, and can provide help in choosing the horse right for you.