Additional Comments
Update. Rapunzel has gone to the bluffs horse trails and did great crossing a bridge and going through water.

Rapunzel is a 9-10 year old 13.3 grade gaited mare. She was rescued from the Shipshewana loose pen with her yearling colt(now weaned w/ no attachment issues). She stands for farrier and is easy to catch even with regular riding. She gaits nicely and is a comfortable ride. She will need a refresher so she is for an advanced intermediate or experienced teen or smaller adult.... (read more) No little kids. I think she would enjoy trails, we just haven't had the chance to take her. So far she rides best in bitless bridle, but we have been riding her in a bit lately. She loads great in both a stock trailer and a trailer with a dark narrow entrance. Please understand we are still learning about her. Shipshewana gives no information so her past is a complete mystery. Didn't even know if she was halter trained when we brought her home. She has gained a lot of weight since we got her, but I don't think anyone has handled her rough. She has shown no health or lameness issues.

She is priced at $550 No trades, dealers or inexperienced horse owners.
---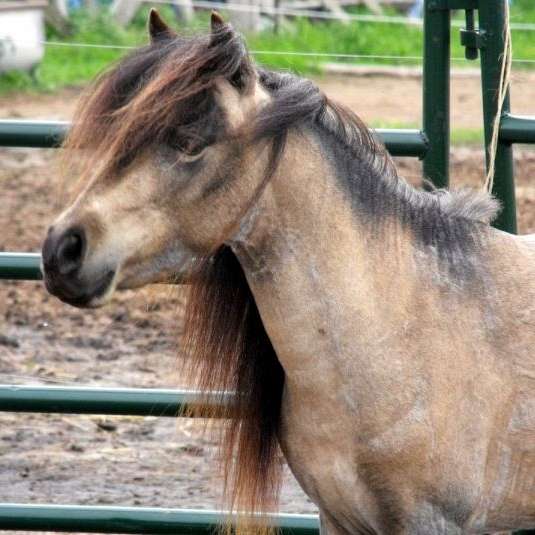 Lil Outlaw Farm
Lil Outlaw Farm is home of Burning Daylight Outlaw Style & Blue Ice Supreme Arrogance