Additional Comments
Want a horse who will snuggle with you and be fun to ride? Come meet Wilson. He is a very lightly raced OTTB who has retired from racing. Currently going walk trot canter and hacking our property. Uphill and lofty gaits with a rock solid brain. Does all his work in a French link snaffle. Can be ridden in a halter and lead rope too! He would be best suited for a low impact second career in either trail riding or low level dressage. Wilson is a blast to ride and a pure pleasure to be with on the ground.... (read more) He is very curious and loves to be with his humans.

Don't let this lovely gelding slip by. Come meet him today!

For more pictures find us online at www.facebook.com/brookwoodfarmsporthorses or on pinterest at www.pinterest.com/ottb4sale or instagram at www.instagram.com/ottb4sale.

Our videos are available online at www.youtube.com/ottb4sale.

We have several OTTBs for sale at various stages of their training. Let us help you find your next partner.
---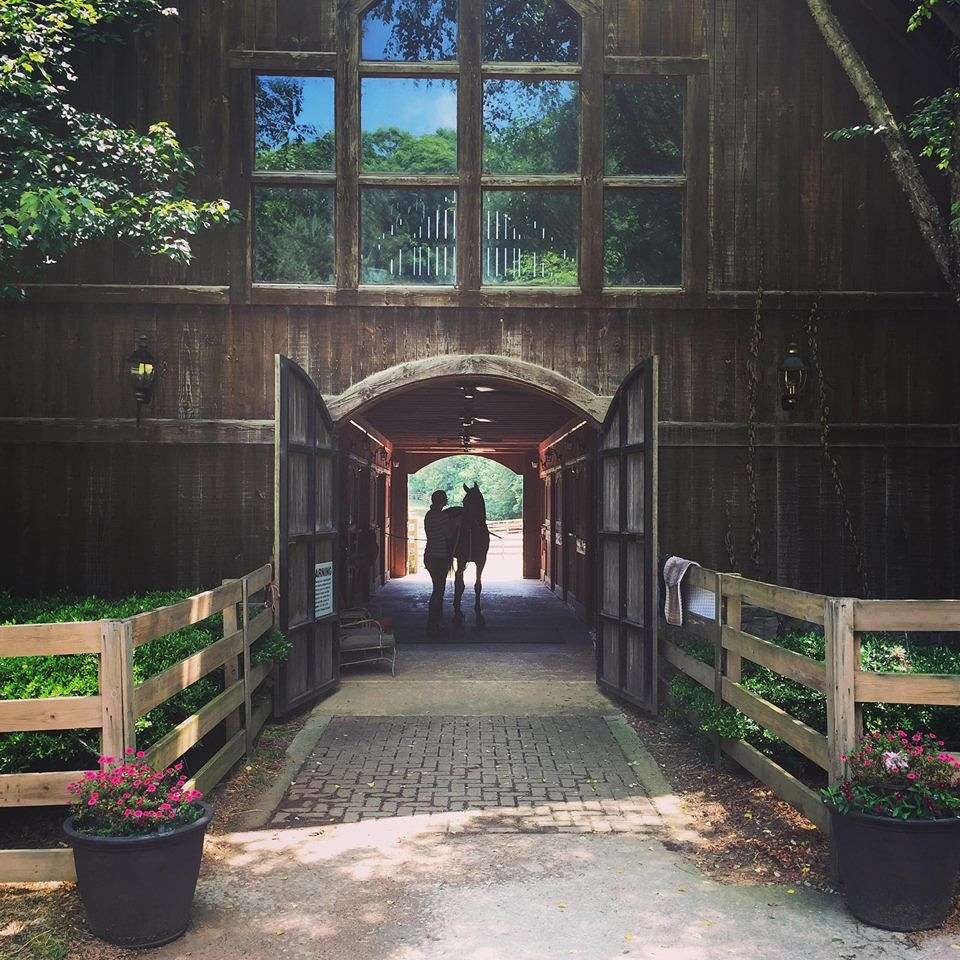 Brookwood Farm Sport Horses
Brookwood Farm Sport Horses was developed to provide a safe and loving home where Thoroughbred ex-racehorses can find a life after the finish line! We focus on helping sane, sound Thoroughbred ex-racehorses find new and loving homes in competitive careers they enjoy. Most of our horses move into careers as Eventers, Hunters, Jumpers or Fox Hunters. Those Thoroughbreds we select to bring home to our farm spend several hours hacking at the Georgia International Horse Park as well as schooling at local shows and cross country courses.... (read more) While we do focus our efforts on finding sane, sound Thoroughbred ex-racehorses, we do come across racehorses not sound enough to be reschooled into competition careers. Frequently, these horses are FREE or require a donation to a Thoroughbred Rescue Foundation. We have contacts at several racetracks East of the Rockies. If we don't have a match at our farm, we can most likely find it at the racetrack. We have something for every budget. We would love to help you find that special equine friend. Check us out on our website, follow us on Facebook by searching for Brookwood Farm Sport Horses within Facebook, and follow us on Twitter.