Additional Comments
SOLD! Update 3/22/15: We are working with Sarge in the round pen, bending and flexing, learning to park out, getting him back under the saddle and hope to take him on his first trail ride soon - this is a really nice gelding! Update 2/2/15: We added a photo taken today to show you how much Sarge has filled out since the other photos were taken in May, 2014 (see other photos by going to our webpage, www.willettranch.com). He is going to be a nice, solid gelding and will be great to be around - he came running to meet us when we walked out in the pasture to take his picture today.... (read more) Original Ad: We are introducing Sarge to the saddle and he has been in the round pen and ponied wearing the saddle. He has been bathed and had his feet trimmed. See two videos of Sarge on our YouTube site (WillettRanchBar80 - one short one of him gaiting in the round pen, one much longer showing some of his introduction to the saddle). Sarge is going to make a good trail gelding with a lot of personality. He is the first one to meet us in the pasture, is easy to catch and handle, and has a very nice gait. He is buckskin tobiano, primarily white, with buckskin on his head and a 'saddle'. You can't go wrong with this nice gelding - he will be a flashy trail mount in the future; besides his color, he is going to have his dam's flowing mane and tail. His dam has won ribbons in the show ring and is by the nice stallion, Flying Colors. His sire is The Buck Starts Here, a stallion who has produced many nice breeding stallions and mares, and many nice trail horses. Sarge will probably end up between 15.2 and 15.3 hands. This is a nice gelding ready to start more training in the spring.
Shipping Notes
Willett Ranch will supply the coggins and the health certificate (if needed). All other expenses related to transportation at buyer's expense.
---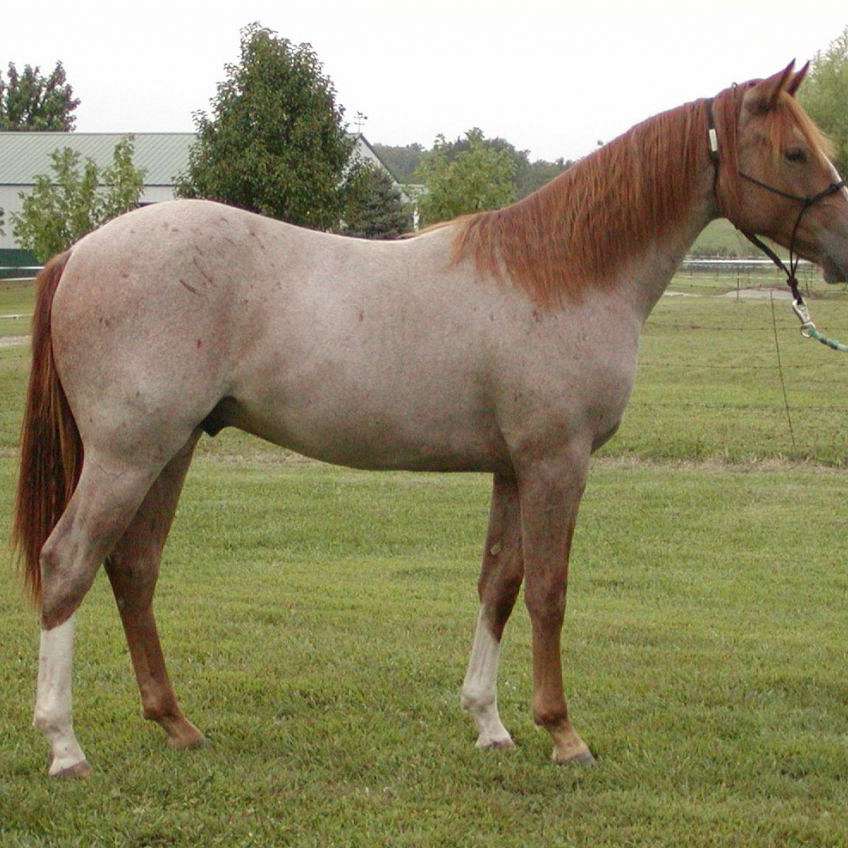 Willett Ranch
We raise just a few cutting performance bred Quarter Horses each year. We love to trail ride, so we also raise quality gaited horses - mostly TN Walkers/Spotted Saddle Horses and an occasional Foxtrotter or gaited Mule. Most of the horses we sell are ones that we have raised and handled, or have owned and ridden for some time, so we know the background and history of the horse we are selling. We don't always have a horse for sale as we breed only what we can handle each year. Check out our website as we keep it up to date.