Additional Comments
Video: Watch Sebastian Hackney Pony Gelding.be
(We were being eaten alive by insects while trying to make this driving video so please excuse the shaking camera and ear shaking pony! We'll get another one done asap to replace this one!)

FOR SALE $600

Sebastian is an ADORABLE Hackney Pony gelding with a superb disposition. He loves people and has the quietest ground manners you could ask for. This sweet guy is easy to catch and always a gentleman.... (read more) He ties, cross ties, clips, sprays, bathes, is great for the vet and the farrier, and harnesses like a dream. His trademark Hackney face is pretty hard to resist!

In hand and at liberty, Sebastian can STEP and is a very flashy mover. To our dismay, he does not step in harness but rather trots out with a mission. Sebastian was raised Amish and he drives just like an Amish-raised Standardbred. He is an outstanding road pony and he can cover some ground in a hurry. When driving, Sebastian strides out big rather than showing off the trademark Hackney animation. This pony is 100% traffic safe and is a great pony to head down the road with. While he motors right along, he is not difficult to slow down and he will happily walk or trot along slowly if that is your wish. This is a sound and sane pony that is less intimidating than some Hackneys and a great choice for the more timid handler.

This is a great little guy at a fantastic price. We love our Hackneys and while he may not be one of the flashier ones we have owned, he sure is a sweetie!

Shipping Notes
We can assist with transport arrangements.
---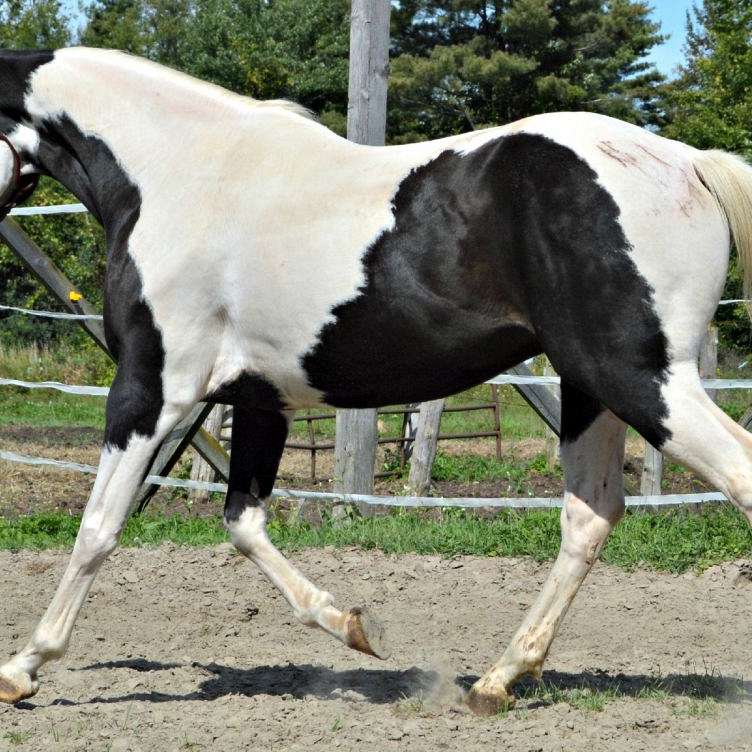 Red K Stable
Equine sales. Be sure to visit our website!