Additional Comments
Lily is a 2012 Cremello filly registered with APHA. Her sire is AQHA/PHBA Zippos Gold N Man and here's a link to his pedigree: http://www.allbreedpedigree.com/zippos+gold+n+man
Her dam is APHA/PHBA DK Triplesnhotpursuit and here's a link to her pedigree: http://www.allbreedpedigree.com/dk+triplesnhotpursuit

She is halter and lead broke, stands tied, good with farrier and trims, easy to groom/bathe, easy to vaccinate and worm.... (read more) She is an easy keeper and growing by the day. Her sire stands over 15 hands tall and dam is 16 hands. Sire has been shown. She has been saddled and had my daughter on her back while standing. She is easy going and learns quickly. If she is bred later she will only produce diluted foals such as palominos, buckskins, smoky blacks, or cremellos, depending on the stallion she is bred with. She will never have a sorrel, bay or black foal.
Shipping Notes
can help arrange shipping
---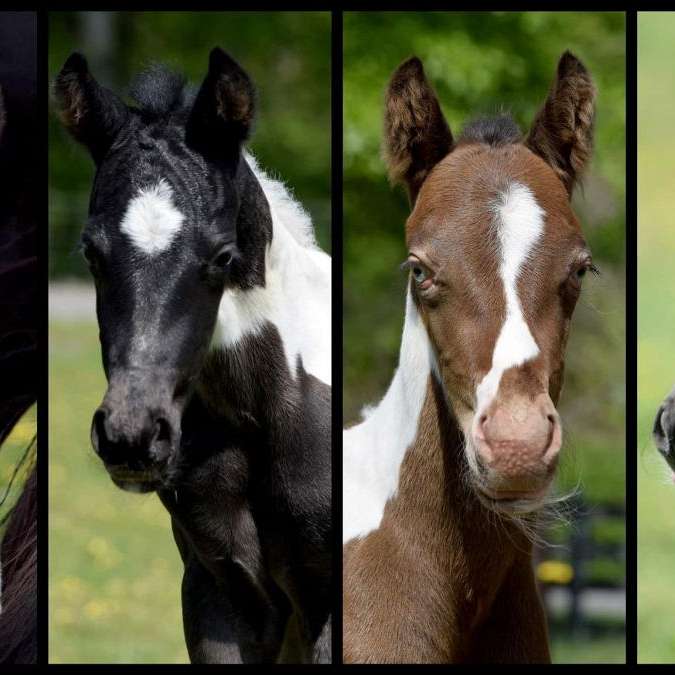 The Painted Acres Ranch
Welcome to The Painted Acres Ranch located in Kennard, TX within the beautiful Davy Crockett National Forest of east Texas. We strive to produce quality halter, pleasure and performance APHA Paints and AQHA Quarter horses. Not only do they have the looks, but they have the potential for great performance in the show ring or for putting in a good hard work day on the ranch. Our stallions and mares are chosen first for their gentle dispositions, next for their conformation and lastly for color.... (read more) We start interacting with our foals from day one to ensure that they are easy to work with and train. Take a look at what we have to offer and some recent customer reviews. Our foals are waiting to pick you as their proud new owner.