Additional Comments
"Chuck" 7yr old Grade Mini Gelding 38" tall

Video: Watch Chuck 38 Appaloosa Mini Gelding.be

FOR SALE $800

This Appaloosa boy is a BLAST to drive! If you are serious about driving and would like a bold mini to take out and enjoy, this is your guy! Chuck is extremely well broke to drive and he loves it. This gelding has an ENORMOUS trot and can cover some ground. It is impossible to not smile when you are holding his lines and letting him strut his stuff.... (read more) He is gorgeous in action. Chuck is brave and solid in harness so if you have cross country aspirations, this could be your guy. This guy moves out and isn't inclined to mosey along slowly so he could be intimidating for a novice/timid driver. For those of us who enjoy a bit of speed when we drive, he is just awesome!

In addition to being a great little driver, Chuck is broke to ride. He makes a good little leadline mount and for the rider who is a bit larger than our Trevor (who is 4yrs old) he can certainly ride off lead. This is a sensible gelding. Please see his video and take note of the visibly strong winds while Trevor was riding.

Chuck is friendly and sane. He is sound and has no vices of any kind.

Visit our website or find us on Facebook for many more photos!
Shipping Notes
We can assist with transport arrangements
---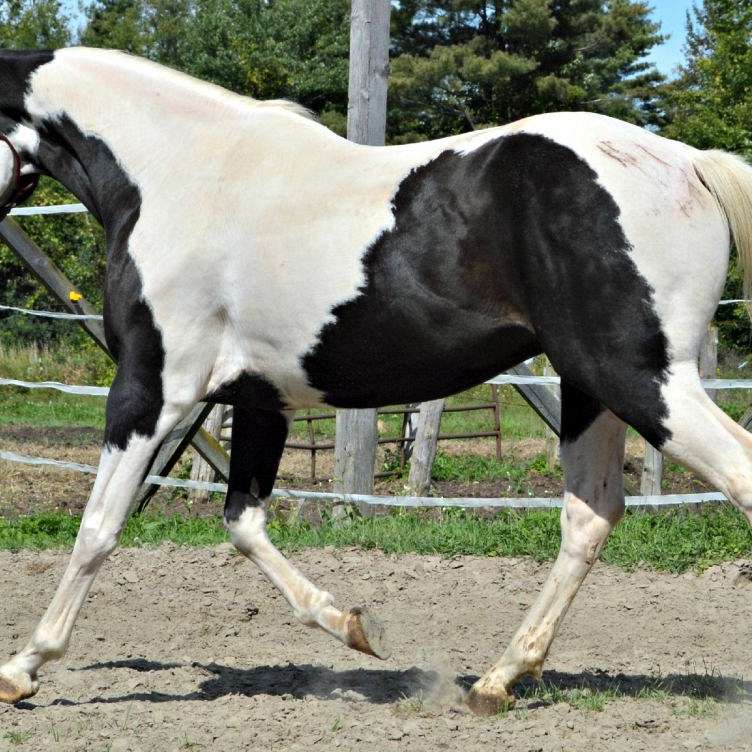 Red K Stable
Equine sales. Be sure to visit our website!